Regular Contributors
Karen Abbott | Tracy Barrett| Stephanie Cowell | Julia Gregson | Adrienne Mayor | Jack El-Hai | Elizabeth Goldsmith | Lucy Inglis| Christine Jones | Caroline Lawrence | Lisa Smith | Pamela Toler | Holly Tucker
KAREN ABBOTT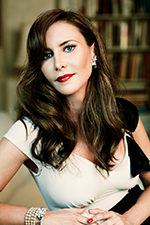 Karen Abbott is the author of Sin in the Second City and American Rose, both New York Times bestsellers. She is a featured contributor to Smithsonian magazine's history blog, Past Imperfect, and also writes for Disunion, the New York Times series about the Civil War. A native of Philadelphia, where she worked as a journalist, she now lives in New York City with her husband and two African Grey parrots, Poe and Dexter. She's at work on her next book, a true story of four daring (and not entirely scrupulous) Civil War spies who risked everything for their cause.
TRACY BARRETT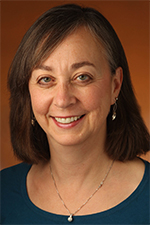 Tracy Barrett is the author of numerous books for young readers, most recently Dark of the Moon (Harcourt) and The Sherlock Files series (Henry Holt). Tracy was the Society of Children's Book Writers and Illustrators' Regional Advisor for the Midsouth from 1999 to 2009 and is currently SCBWI's US Regional Advisor Coordinator. She lives in Nashville, TN, where she recently retired from teaching at Vanderbilt University.
STEPHANIE COWELL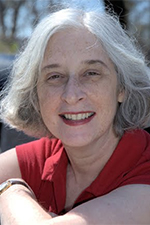 Stephanie Cowell was born in New York City to a family of artists and fell in love with Mozart, Shakespeare and historical fiction at an early age. She began printing stories in a black and white school notebook at about nine years old and in my teens wrote several short novels which remain in a dark box. Her first published novel was NICHOLAS COOKE: ACTOR, SOLDIER, PHYSICIAN, PRIEST, followed by two other Elizabethan-17th century novels: THE PHYSICIAN OF LONDON (American Book Award 1996) and THE PLAYERS: A NOVEL OF THE YOUNG SHAKESPEARE. In 2004, she returned to my musical background and wrote MARRYING MOZART; it has been translated into seven languages and optioned for a movie.
JULIA GREGSON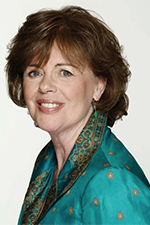 Julia Gregson has worked as a journalist and foreign correspondent in the U.K., Australia and the U.S. Her novel East of the Sun was a major bestseller in the U.K. and won the Romantic Novel of the Year Prize and the Le Prince Maurice Prize. Her short stories have been published in collections and magazines and read on the radio. Her latest novel, Jasmine Nights, is set in London, Cairo and Turkey.
JACK EL-HAI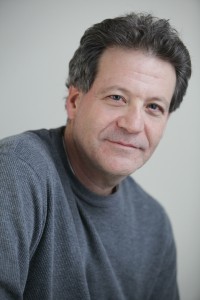 Jack El-Hai is a writer of books and articles who covers medicine, science, and history. His books include The Nazi and the Psychiatrist (available in 2013, optioned for screen and stage by Mythology Entertainment), Nonstop: A Turbulent History of Northwest Airlines (forthcoming in 2013), The Lobotomist: A Maverick Medical Genius and His Tragic Quest to Rid the World of Mental Illness (2005,also optioned by Mythology Entertainment), and many volumes of regional and business history. He teaches in the MFA program in creative writing at Augsburg College in Minneapolis.
ELIZABETH GOLDSMITH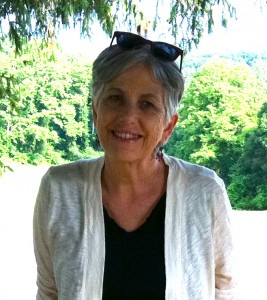 Elizabeth C. Goldsmith is a writer and scholar of French literature, recently retired from Boston University.  She has published books on conversation , letter writing, memoirs, and literary culture in the early modern period.  Her newest book is about the lives of two adventurous ladies who inspired wonder and amazement in the public of their day: The Kings' Mistresses: The Liberated Lives of Marie Mancini, Princess Colonna and Her Sister Hortense, Duchess Mazarin.   Current projects include an anthology of seventeenth-century travel writing and an edited collection of the letters of John Singer Sargent to Isabella Stewart Gardner.
LUCY INGLIS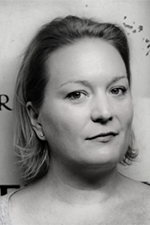 Lucy Inglis is a writer and historian. Her book, Georgian London, will be published by Penguin in 2013. lucyinglis.com @lucyinglis
CHRISTINE JONES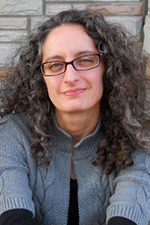 Christine A. Jones is an associate professor of French and Comparative Literary and Cultural Studies in the Department of Languages and Literature at the University of Utah. She is the author of Shapely Bodies: The Image of Porcelain in Eighteenth-Century France and co-editor with Jennifer Schacker of Marvelous Transformations: An Anthology of Fairy Tales and Contemporary Critical Perspectives. Her research has been funded by grants from the NEH, the French Porcelain Society, and the Graham Foundation for Advanced Studies in the Fine Arts. Current work includes unorthodox translations of Charles Perrault's Mother Goose tales based on a new interpretation of his classic stories, and a monograph on the rage for hot drinks in early modern France, particularly as it was expressed in science, etiquette, and visual culture.
CAROLINE LAWRENCE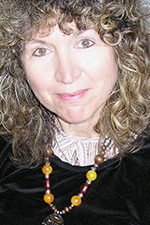 Anglo-American Caroline Lawrence writes detective stories with the double aim of entertaining children and teaching them. The 17+ books of her Roman Mysteries series are perfect for those studying Romans, Greeks and Egyptians at middle school and above. Caroline is also passionate about America in the 1860s. Her new P.K. Pinkerton Mysteries are set in Nevada Territory during the American Civil War and feature real historical figures like Mark Twain.
ADRIENNE MAYOR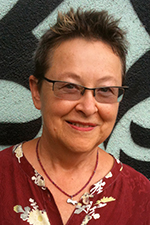 Adrienne Mayor is the author of "The Poison King: The Life and Legend of Mithradates, Rome's Deadliest Enemy," a nonfiction finalist for the National Book Award. Her books "The First Fossil Hunters" and "Fossil Legends of the First Americans" have inspired international museum exhibits and television documentaries, as has her study of ancient biochemical warfare, "Greek Fire, Poison Arrows & Scorpion Bombs." She and her husband and their Bengal cat Bindi divide their time between California and Montana, where she is completing her next book, on ancient women warriors in myth and history.
Lisa Smith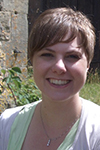 A historian of gender and medicine in eighteenth-century France and England, Lisa Smith (Associate Professor, University of Saskatchewan) has published widely on leaky bodies, pain, fertility, and the household. She is finishing a book on "Domestic Medicine: Gender, Health and the Household in Eighteenth Century England and France". In addition to developing an online database of the Sir Hans Sloane Correspondence, she is a co-investigator on a crowd-sourcing recipes transcription project. She blogs at The Sloane Letters Blog, co-edits The Recipes Project and tweets as @historybeagle.
Pamela Toler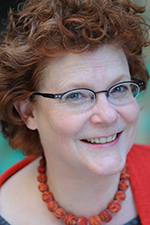 Pamela Toler is a freelance writer with a PhD in history, a large bump of curiosity, and a red-hot library card. She is the author of The Everything Guide to Socialism and Mankind: The Story of All of Us, a companion book to the History Channel Series of the same name.
HOLLY TUCKER (Editor, W&M)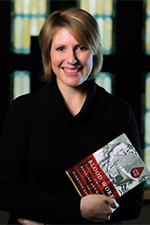 Holly Tucker is Professor of French and Professor of Medicine, Health & Society at Vanderbilt University.  Tucker's research interests are in early medicine and culture. She is author of Blood Work:  A Tale of Medicine & Murder in the Scientific Revolution and Pregnant Fictions: Childbirth & the Fairy Tale in Early-Modern France. Blood Work was a Los Angeles Times Book Prize Finalist in Science and Technology.  The book was also named a Best Book of 2011 by the Times Literary Supplement and the Seattle Times. She is currently at work on her next book, under contract with W.W. Norton.