By David Bellos (Guest Contributor)
To write Les Misérables, Victor Hugo stood at his desk on the top floor of Hauteville House with a view of a harbour, the raging sea and, on the far horizon, the shadow of the coast of France. You could not possibly guess that from the text of the novel. For months on end Hugo buried himself in the claustrophobic hovels, prisons, convents, sewers, streets and sights of Paris, and not once did he let slip through an image, a reference, a metaphor or an aside that every time he looked up from his inky scrawl he set his eyes on broad vistas of the opposite kind. Such tight control of the pen and the mind is almost inhuman. So I was relieved to discover that when the creative effort was over and Hugo could relax, he let his long-suppressed maritime environment burst through. He wrote promptly to his old comrade, the publisher Hetzel, to announce that he'd finished but not quite completed his great work.
I [still] have to do a proper inspection of my monster from head to toe. What I'm going to launch on the high seas is my Leviathan: it has seven masts, five funnels, paddle wheels a hundred feet across, and the lifeboats over the sides are the size of liners; it won't be able to dock anywhere and will have to ride out every storm on the high seas. There can't be a single nail missing!
Now, in the Book of Job (41.1) leviathan is the untranslated Hebrew name of a sea-monster (though in the Louis Segond bible in French, it is given as "crocodile"). But Hugo, whose characters never quote from the holy book throughout Les Misérables, did not have that sea serpent in mind. As he trumpets his great achievement to Hetzel he's thinking of something bigger: the largest naval vessel ever constructed and only recently launched, the SS Leviathan. Designed by Isambard Kingdom Brunel to steam from London to Australia without putting in to any port to refuel or take on supplies, the Leviathan had a mere six masts and paddle-wheels only fifty-six feet in diameter. Renamed the Great Eastern, it plied the Atlantic, laid undersea cables and spent its retirement as a floating music hall before being broken up in 1889. So Hugo was right. Les Misérables has sailed much further for far longer than Brunel's ship ever did.
The book has had a bit of help from the sixty-five or more film adaptations and from a pop-opera version—but these entertainments don't themselves explain why in Japan, Turkey, Egypt and Iran as well as in Paris, London and Los Angeles, Les Misérables gets recycled again and again. In The Novel of the Century I've told the story of how Hugo's masterwork came into existence, but I also show how delicate, complex and tightly woven it is. Hugo's social ideas and human sympathies remain powerful motives for reading and rereading his novel, but the reason why the characters and situations he created in Les Misérables stay in our minds and will no doubt reappear on our screens is that there isn't a single nail missing from the five parts, forty-eight books and 365 chapters of the vessel that Hugo launched on April 4, 1862.
Book description: The book is officially published on Tuesday 3/21, and will be available on the same date as an audiobook read by the author and as a Kindle.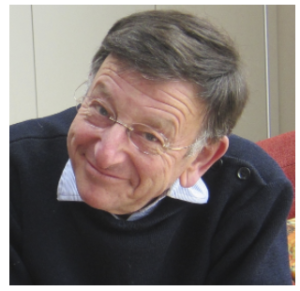 David Bellos teaches French and Comparative Literature at Princeton, where he also directs the Program in Translation and Intercultural Communication. He won the Prix Goncourt de la Biographie for his life of Georges Perec and has also written biographies of Jacques Tati and of Romain Gary. His introduction to translation studies, Is That a Fish in Your Ear? has itself been translated into many languages.