By Elizabeth Goldsmith (Regular Contributor)
In 1730 a French clerk working in Louisiana found himself in a strange situation. Marc-Antoine Caillot had come there to work for the Company of the Indies. He had embarked on his voyage in the spirit of adventure. In his memoir he would describe himself as a Don Quixote figure, a knight errant, always seeking and sometimes finding romance and pleasure even when reality was looking a bit harsh.
On this occasion in February, all normal business had come to a halt as the residents of New Orleans waited to learn the latest news of an attack on the colony. The Natchez Indians had decided to fight the French who were confiscating their lands. But Caillot, in typical incongruous fashion, was determined to maintain good humor in the face of adversity. "We were already quite far along in the Carnival season without having had the least bit of fun or entertainment," he writes. His description of what happened next stands now as the earliest description in existence of Mardi Gras in New Orleans.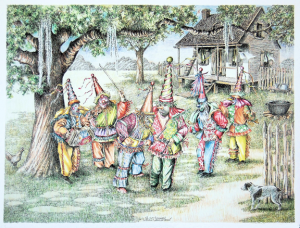 In an impromptu masquerade, he and his friends dressed themselves in costume, parading through the streets and then following woodland paths until they reached a house outside the city where he knew there was a wedding celebration going on. Caillot was proud of his costume. He had crossdressed as a "French shepherdess, along with plenty of beauty marks, too, and even on my breasts, which I had plumped up." Others in the group were disguised as Amazons, musicians, and the "Marquis de Carnival." The party was escorted by "eight actual Negro slaves, who each carried a flambeau to light our way."
When they "had gone a distance of two musket shots into the woods," the company was terrified by four large bears who the torch-bearers managed with some difficulty to frighten off. The group continued on their way, "laughing about the little drama we had just seen, which had really given us a fright."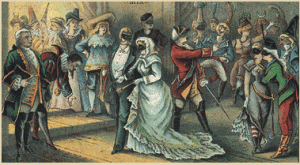 Joining the wedding festivities, the party-crashers were welcomed and their costumes admired, particularly by the ladies. "I believe," Caillot writes, "without a doubt, that the day was made for lovers." But with the end of Mardi Gras came a return to reality. "This is how I spent those days in the land of Mississippi," he concludes. "Now we will get back to the description of the Indian war."
For further reading:
Marc-Antoine Caillot, A Company Man: The Remarkable French-Atlantic Voyage of a Clerk for the Company of the Indies, edited and with an introduction by Erin M. Greenwald (Historic New Orleans Collection, 2013).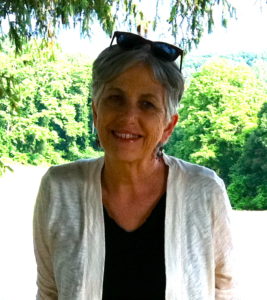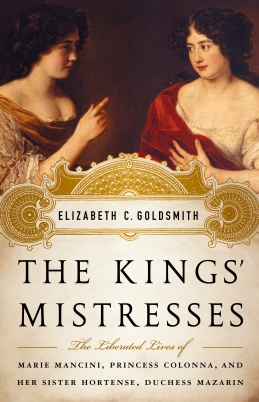 Elizabeth C. Goldsmith writes on the history of autobiography, women's writing, letter correspondences, and travel narrative. Her most recent book is a biography of the sisters Hortense and Marie Mancini, The Kings' Mistresses: The Liberated Lives of Marie Mancini, Princess Colonna and her sister Hortense, Duchess Mazarin. She is Professor Emerita of French Literature at Boston University.