by Jack El-Hai, Wonders & Marvels contributor
Drinking and flying have long and intertwined histories. For some commercial air passengers, consuming alcoholic beverages is an essential part of the experience of traveling by plane.
During the Prohibition Era in the United States, when many commercial airlines first formed and began carrying passengers, carriers did not serve drinks. Even so, customers anxious about flying sometimes sneaked drinks aboard in bottles labeled for medicines or other products. PanAm was among the first to serve alcoholic beverages on international flights in the late 1940s, and National Airlines offered drinks on some flights between New York City and Miami, but only when the aircraft was outside the territorial limits of the U.S.
The first real innovator in the serving of alcoholic drinks on American domestic routes was Northwest Airlines. The arrival in 1949 of Northwest's fleet of Boeing Stratocruiser airliners, with their large kitchen galleys and dining spaces, made pouring drinks for passengers a possibility.
Northwest introduced its cabin attendants to the art of preparing drinks through training programs and by publishing such pamphlets as "The Story of Distilled Beverages" for crew members.
For passengers, potent drinks gave flying a wholly new feeling, but it also raised thorny legal issues. Although Northwest maintained that the sky should remain free of the drinking limitations and regulations that ground-level state governments wanted to impose, legislators and attorneys general believed differently. Northwest eventually had to seek airborne liquor licenses from each state its routes passed over. Illinois and New York refused to grant any license, and other states imposed their own restrictions and requirements.
So when taking off from New York City, Northwest crews had to delay the drink preparations until the Hudson River was behind them. Over Michigan and Washington State, they had to collect sales taxes. Many states were dry on Sundays and on Election Day. "Over South Dakota, it is illegal to serve a spendthrift, but Northwest hasn't yet challenged a passenger under this statute," observed a lengthy 1950 article in The New Yorker.
Because of limited space in the galleys, Northwest initially excluded beer and champagne from its beverage selections and stuck to martinis, scotch, manhattans, and whiskey. "For mixing purposes, you can have ginger ale, soda water, or, heaven forbid, Coca-Cola," The New Yorker's writer noted. "During a descent, no one is allowed to hold the glass, lest he accidentally bite into or swallow it at touchdown."
PanAm, National, and Northwest have all disappeared, but the trails they blazed in serving alcohol continue to guide the drinking habits of passengers.
(This post is adapted from Jack El-Hai's book Non-Stop: A Turbulent History of Northwest Airlines, University of Minnesota Press.)
Further reading:
"Food Timeline: Airline Food." Foodtimeline.org.
Foss, Richard. Food in the Air and Space: The Surprising History of Food and Drink in the Skies. Rowman & Littlefield, 2014.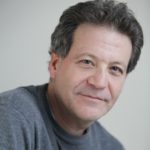 Jack El-Hai is the author of The Nazi and the Psychiatrist: Hermann Göring, Dr. Douglas M. Kelley, and a Fatal Meeting of Minds at the End of WW2 (PublicAffairs Books) and Non-Stop: A Turbulent History of Northwest Airlines (University of Minnesota Press). He frequently writes articles on history and the history of medicine for such publications as  Discover, The Atlantic, Aeon, Scientific American Mind, Longreads, and The Washington Post Magazine  (among many others), and he has given presentations for the American Psychological Association, the Congress of Neurological Surgeons, the Mayo Clinic, Yale University, the University of Pennsylvania, Tufts University, and other universities and medical schools.