By Jack El-Hai (Regular Contributor)
Art Linkletter had a long career in radio and TV as a show host, comedian, and pitch man. Before his death in 2010, Linkletter and I had a complicated relationship. In 1967 I was a kid featured in the closing minutes of one of his popular and nationally broadcast House Party TV episodes — the part of the show in which Linkletter asked children questions and made them unwittingly say funny — or "the darndest" — things in response.
My encounter with Linkletter disturbed me, and I afterward followed his career. I grew to regard him as a man needy of attention whose family tragedies and conservative opinions carried him along strange paths. (If you'd like to read more about my appearance on his show, I've written about it here.)
When I learned that the FBI's file on Linkletter had been released to the public, I had to take a look. I found that the file included details of two extortion attempts against Linkletter, plus a bit of information on the celebrity's own minor wrongdoing.
The first extortion attempt
The file opens with documents chronicling an attempt in 1954 to extort money from Linkletter, who was then 41 and already famous for his work in broadcasting. Linkletter received two threatening messages, and like clichéd ransom notes in a movie, both were assembled from letters cut out from newspapers and magazines. The first demanded $1,000 and threatened harm to Linkletter's daughter. The second, sent after Linkletter did not respond to the first, read, "This is it. Your last chance. Your children are nest [sic]. Rat"
Postmarks showed that both letters were mailed from Jamaica, N.Y., a city on Long Island where Linkletter had no known acquaintances or enemies. The celebrity said he was not frightened, but the FBI sprang into action. Assuming the letters to be the work of a child, the agency spent the next several weeks collecting 4,779 writing samples from junior high and high school students in the Jamaica area. Agents found no matches with the hand printing on the extortion letter envelopes. "Inasmuch as logical investigation has failed to identify the unknown subject and there are no leads outstanding," an agent wrote in admirable FBI bureaucratese four months after the case began, "this matter is closed."
The next extortion attempt
Linkletter was again victimized four years later, but this time he was in illustrious company: the extortionist simultaneously sent letters to Linkletter, Vice President Richard Nixon, and Georgia Senator Herman Talmadge. The perpetrator threatened Linkletter's sons, demanded $700, dropped a .22 caliber bullet into the envelope, and conveniently included his full name and mailing address in Molena, Georgia, along with the admonition, "Don't fool around." (He demanded only $200 from Nixon and Talmadge.)
The local sheriff quickly arrested the extortionist, an unemployed, red-haired and freckled 18-year-old, who under questioning by FBI agents admitted to sending the letters. He had spent time as a psychiatric patient at Milledgeville State Hospital. He said he needed the extortion money to go to Florida and find a job. The U.S. Attorney in Los Angeles declined to prosecute him, and the file does not mention his ultimate legal disposition.
A false statement
The final pages of the FBI's file on Linkletter concern a security questionnaire the entertainer filled out in 1959 when he joined the board of directors of Cohu Electronics, a U.S. military contractor. In that questionnaire, Linkletter was found to have falsely stated that he had never been arrested. In fact, as the FBI discovered, Linkletter had been arrested and convicted in 1942 for making a false affidavit of citizenship. (Born in Moose Jaw, Saskatchewan, he did not actually become a U.S. citizen until 1947.) Linkletter paid a $500 fine for the 1942 infraction. His penalty for making the false statement in the security questionnaire, if there was any, is unknown.
Further reading:
Federal Bureau of Investigation. File on Art Linkletter.
Linkletter, Art. Hobo on the Way to Heaven: An Autobiography. David Cook, 1980.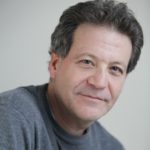 Jack El-Hai is the author of The Nazi and the Psychiatrist: Hermann Göring, Dr. Douglas M. Kelley, and a Fatal Meeting of Minds at the End of WW2 (PublicAffairs Books) and Non-Stop: A Turbulent History of Northwest Airlines (University of Minnesota Press). He frequently writes articles on history and the history of medicine for such publications as  Discover, The Atlantic, Aeon, Scientific American Mind, Longreads, and The Washington Post Magazine  (among many others), and he has given presentations for the American Psychological Association, the Congress of Neurological Surgeons, the Mayo Clinic, Yale University, the University of Pennsylvania, Tufts University, and other universities and medical schools.