By Jack Robey (Guest Contributor)
While many know Louis Le Vau for his architectural accomplishments, few are aware of the lawsuit that haunted him at the end of his life. Le Vau rose to the prestigious position of Surintendant des Bâtiments, translated as superintendent of buildings, under King Louis XIV. While Le Vau is best known for his renovations of Versailles, his work at the Louvre, various hôtels particuliers and at Nicolas Fouquet's Vaux-le-Vicomte château has contributed to France's share of famous architecture. While his final project was designing Versailles's Enveloppe from 1668 to 1670, when he died, Le Vau's work on the Collège de Quatre-Nations in Paris has left him a controversial legacy.
The dispute regards Le Vau's design and construction of the Collège de Quatre Nations, which became part of the Université de Paris and is today part of the Sorbonne. Le Vau was accused of embezzling funds by King Louis XIV's Minister of Finances, Jean-Baptiste Colbert, who opposed Le Vau's architectural plans for the site. Funds for the Collège had been left by Cardinal Mazarin, who wanted further development and consolidation of royal power in Paris.
Styles of architecture were in the midst of a shift during the late-17th century in France. The conflicting classical and baroque styles, favored by Colbert and Le Vau respectively, represent the modernization and growing sophistication of the French capital city. Some have called the Collège a "Baroque building in a classical city," and its influence on central Paris was significant. Situated across the river Seine from the King's new apartments in the Louvre, it meant that Le Vau's designs would occupy both sides of the river as well as at Versailles.
Although the lawsuit wasn't resolved by the time of Le Vau's death in 1670, Le Vau's designs for the Collège were carried out by his pupil, Francis d'Orbay. Colbert objected to the turning of attention from Paris to Versailles, believing that further development of Paris would be more beneficial to the monarchy's image than construction of an isolated palace. However, Louis XIV ultimately had the last word in this matter.
Le Vau was bankrupt at his death, leaving his wife and daughters in debt and without anywhere to live. After his death, it became evident through financial records that Le Vau's management of personal and work-related funds sided on the irresponsible. However, his contribution to France's architecture remains admirable nonetheless.
Bibliography
Ballon, Hilary. Louis Le Vau: Mazarin's Collège, Colbert's Revenge. Princeton: Princeton Architectural, 1999. Print.
Cojannot, Alexandre. :Mazarin et le "Grande Dessein" du Louvre : Projets et réalisations de 1652 à 1664." Bibliothèque de l'école des Chartes 161.1 (2003): 133-219. Historical Abstracts. Web. 16 Nov. 2016.
"Versailles — World Heritage Site — National Geographic." National Geographic. National Geographic, n.d. Web. 27 Nov. 2016.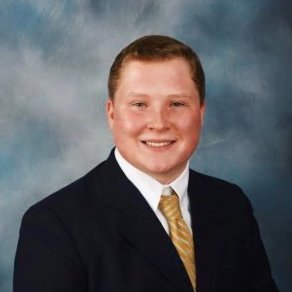 Jack Robey is a junior at Vanderbilt University working toward a major in Economics and minors in French and Psychology. He is interested in the history of economics and French language and is involved with several student organizations on campus.