By Lauren Montgomery (Guest Contributor)
What do your typical skin products contain? How about cucumber juice, white lead, and white honey? This was a popular ointment recipe used by women in the 16-17th century created by Jean Liebault to guard against the effects of the sun on the skin.
Women have tried to beautify themselves through different methods since the dawn of time, and beauty ideals have changed throughout history, from heavily lined eyes of the Egyptians to the contouring, strong brows and overdrawn and fuller lips of today (Thanks Kim Kardashian and Kylie Jenner). Women have gone to great extents to achieve these beauty ideals, often employing dangerous methods like waist trainers and corsets and harsh chemicals. While we might think today's beauty trends are ridiculous, what about in the 17th century?
Pale Is the New Tan?
Today, women are constantly in tanning salons and on the beach trying to darken their complexions, but one of the major trends in the 17th century was actually the opposite, having extremely pale skin. This trend was influenced by both aristocracy and religion. A woman who had white skin was seen as higher status, because she didn't need to work under the sun in the fields all day. White skin also had religious significance, since it was seen as a symbol of moral purity, and the color white was associated with purity, honesty, virginity, cleanliness, etc.
So how did women achieve this pale white look? They definitely left no stone unturned when it came to different methods. Women did everything they could to avoid exposure to the sun, including using parasols and umbrellas, facing their toilette to the north to avoid the sun's rays, not using water on their skin in the morning because it would make the skin more sensitive to sun exposure, and even wearing masks!
Skincare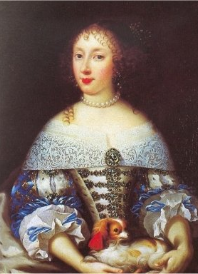 In addition to these methods, you could also expect a 17th century woman to use makeup and ointments to lighten her complexion. What was in these early forms of makeup you may ask? They were usually based on a white powder of vegetable or mineral origin, often times items you could find in your kitchen like starch, wheat, rice, etc. Other powders were more chemical and involved metal bases like mercury, bismuth, or lead. You may have heard of these metals for their toxicity and dangerous effects on the human body, but in the 17th century, metals like lead carbonate were believed to "be effective in the treatment of certain skin pathologies, capable of eroding the growths and imperfections of the skin, removing stains, and polishing, cleaning, and bleaching the face". If phrases like "eroding growths" and "bleaching the face" sound harsh and unsafe, you're absolutely right. The use of these substances in cosmetics lead to high incidences of lead and mercury poisoning in the 17th century, and women would often report hair loss, inflamed eyes, damaged teeth, and even blackened skin (the opposite effect they were going for with whitening products ironically). In many cases use of these products even lead to death! It definitely gives new meaning to the phrase "beauty from pain"!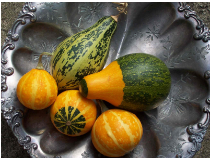 But what about the women who didn't want to put harsh chemicals and substances on their skin? In 17th century cosmetics, there was also a place for more organic products. Many ointments used gourd products like pumpkin, squash, and melon purees, to give a calming and refreshing effect to the humeurs. Starting in the 16th century, cucumber was used for a similar used externally, and over the course of the next century, cosmetic waters and products used more distilled gourd products, especially for ointments that removed redness and refreshed the skin. It was a true 17th century spa experience!
Completing the Look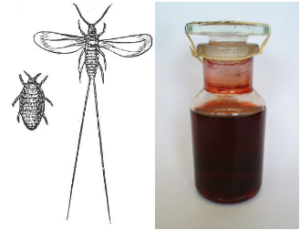 While white makeup was the base of most looks in the 17th century, in order to spice up or complete their look, women would add red paint to their lips and cheeks. This paint was often based in vermillion, an orange-red pigment derived from mercury. They found creative ways to create red pigments and went so far as to use cochineal, which was derived from an insect! Other sources included shredded timber like red sanders and brazilwood and other vegetable derived substances. Finally, if a woman was feeling self conscious about different blemishes on her skin, she might cover them with small decorative patches, which were introduced in the mid 17th century.
Bibliography
Lanoë, Catherine.
La poudre et le fard: une histoire des cosmétiques de la Renaissance aux Lumières
. Seyssel: Champ Vallon, 2008. Print
Gunn, Fenja.
Artificial Face: History of Cosmetics
. David & Charles, 1973. Print
Pointer, Sally.
The artifice of beauty: a history and practical guide to perfumes and cosmetics
. Stroud : Sutton, 2005. Print
Corson, Richard.
Fashions in makeup: from ancient to modern times
. London : Peter Owen, 1972. Print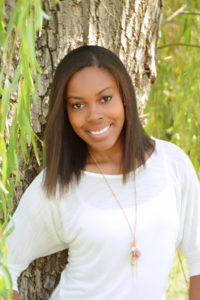 Lauren Montgomery is a senior at Vanderbilt University in Nashville, TN. She is originally from Dallas, TX and is majoring in French and European Studies.