By Lindsay Williams (Guest Contributor)
Love triangles. Forbidden love. Deception. Money. Murder. You would expect to find these in TV dramas like "Scandal" or "House of Cards." But this was the reality of the marriage between Philippe I, brother to Louis XIV, and his first wife, Henriette Anne. Their tumultuous marriage irrevocably altered the relationship between Philippe and his brother, the Sun King, and scandalized the court.
Contemporaries at court, especially the court historian Saint-Simone, solidified Philippe's reputation for silliness and effeminacy. He often dressed like a woman, and preferred men.  What is frequently overlooked, however, was that Philippe was an accomplished soldier. His service in the Franco-Dutch war was vital to French success.
Philippe's first wife, styled Madame, was Henriette Anne of England, his cousin who had taken refuge in France as a result of the civil wars in England and the death of her father. Although she was thought too skinny to be considered a great beauty, she was charming, flirtatious, vivacious. She played a role in politics with her close relationship with Louis, and even served as a diplomat in negotiations with Charles II, her brother.
The Beginning
Prior to the marriage, Philippe appeared quite devoted to Henriette. He seemed very much in love and expressed his desire to marry quickly. However, this was likely all an act. He had no great affection for Henriette prior to the death of his uncle, which left him an inheritance to be collected when he married. In fact, it is unlikely Philippe was ever in love with Henriette.  Philippe had many affairs with different men, but the true love of his life was probably the Chevalier de Lorraine, who he met during his service in the War of Devolution.
The Uncrowned Queen
Philippe was not the only one to have affairs. Henriette took several lovers, which enraged Philippe's jealous nature. Two of her relationships in particular were humiliating to Philippe and devastating to their marriage. When Philippe and Henriette went to court, she and Louis had at the very least an emotional affair, and a suspected physical affair. They made no attempts to hide it, making Philippe the laughingstock of the court. In addition, she seduced Philippe's lover the comte de Guiche, once again humiliating the prince. Their marriage at this point was broken beyond repair. But despite this, they continued to be the life of the party, holding court and having celebrations regularly.
How to Get Away with Murder
Intrigue, gossip, and scandal did not only follow the unhappy couple in life. Although Henriette was always sickly, and more so at the end of her life, she was thought to have been poisoned. Although some believed Philippe was involved, the most popular theory at the time was that the Chevalier de Lorraine had organized the murder without the involvement of Monsieur.
Bibliography
Barker, Nancy Nichols. Brother to the Sun King: Philippe, Duke of Orleans. Johns Hopkins UP, 1989.
Barker, Nancy Nichols. "Philippe d'Orleans, Frère Unique du Roi: Founder of the Family Fortune." French Historical Studies, vol. 13, no. 2, Fall 1983, pp. 145-71.
Cartwright, Julia. Madame: A Life of Henrietta, Daughter of Charles I and Duchess of Orleans. Seeley and Co., 1894.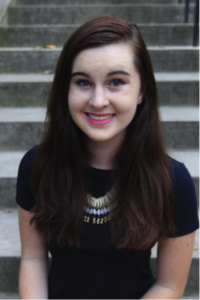 Lindsay Williams is a sophomore at Vanderbilt University. She is working towards a major in Environmental Sociology and a minor in French and American Politics. She is an officer of several student organizations, including the Vanderbilt Political Review, Vanderbilt Splash!, and the Lambda Iota chapter of Zeta Tau Alpha.