By Robert Evans (Guest Contributor)
One of the oldest written descriptions of tobacco use comes from Gonzalo Fernandez de Oviedo, Governor of Hispaniola (an island near Haiti) describing how the "evil practice" of smoking tobacco looked back in 1535:
"Their chiefs employ a tube shaped like a Y, filled with the lighted weed, inserting the forked extremities into their nostrils. . . . In this way they imbibe the smoke until they become unconscious and lie sprawling on the ground like men in a drunken slumber."
If you're anything like me, after reading this paragraph you briefly imagined a world where smokers stagger to and fro, passing out nicotine-drunk and littering our porches and alleys with unconscious bodies. If we still followed the 'old ways', that might well be our reality.
But modern cigarettes are made with Nicotiana tabacum, a thoroughly domesticated strain of the plant that averages about 3% nicotine. These old-school Native Americans were probably smoking Nicotiana rustica, which tops out at 9% nicotine. And, of course, they inhaled their tobacco smoke up the nose, through something more like a nasal canula than the cigarettes we know and heavily tax today.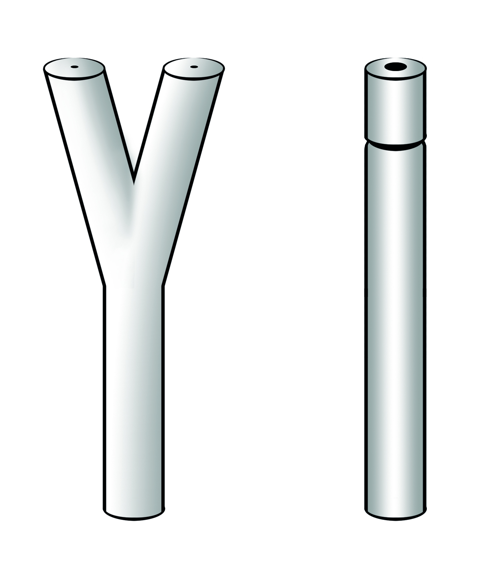 I wanted to know what it had been like to be one of the nose-drunk Native Americans, whose nicotine habit had so offended Governor Oviedo. The Nicotiana rustica was actually easy to find. Drug nerds represent a rather large industry, and you can find wild tobacco for sale on a variety of websites dedicated to selling legal intoxicants most people have no idea even exist. The real trouble was in finding a pipe. This was a problem Amazon.com could not solve.
But I live in Northern California, so of course I know medical marijuana farmers. One of my friends pointed out that the stalks of pot plants have basically the same shape and structure of an old nose-pipe. With some minor modifications, I was able to turn the pot stems into serviceable nose-pipes.
On my first smoke, I tried to stuff the barrel with a small button of tobacco. It felt like snorting a line of ground up fiberglass, but it didn't get me very high. Governor Oviedo's description said the nose-pipes had been "filled with the lighted weed", which made me suspect that the whole pipe might've been packed full of tobacco. My nose-pipes were too narrow for this, but after some trial-and-error I realized that I could roll a cigarette and stick that in the end of the nose-pipe.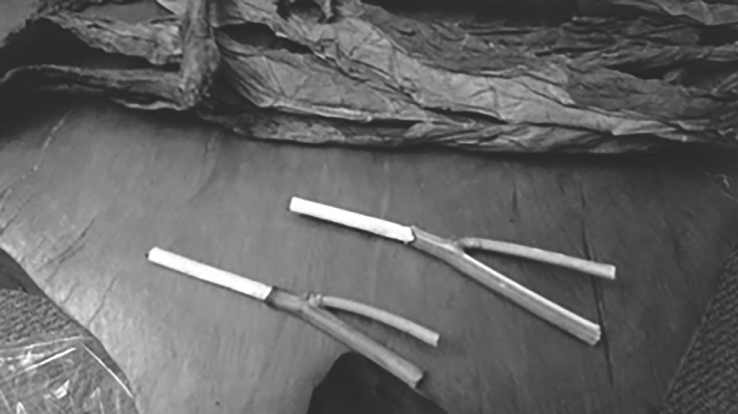 My eyes watered. My nose burned. After a half-dozen puffs, I was so light-headed I had to brace myself against a wall to keep standing. I nose-smoked that entire wild tobacco cigarette, and by the end of it I wouldn't have trusted myself to operate a toy car. The best way I can describe it is 'nicotine drunk'. It was a high much more intense than I've ever gotten from hookah, and so different from a normal cigarette that it might as well be a different drug.
The high was powerful- not fun. My sinuses felt coated in tar and I had that queasy, hollowed-out feeling in the pit of my belly for several hours. It was a valuable reminder that, for the earliest smokers, tobacco wasn't a casual habit, it was a Capital D-rug. One with the power to profoundly change a user's state of mind, and burn a hole through his sinuses.
Robert Evans is an editorial manager at Cracked.com. His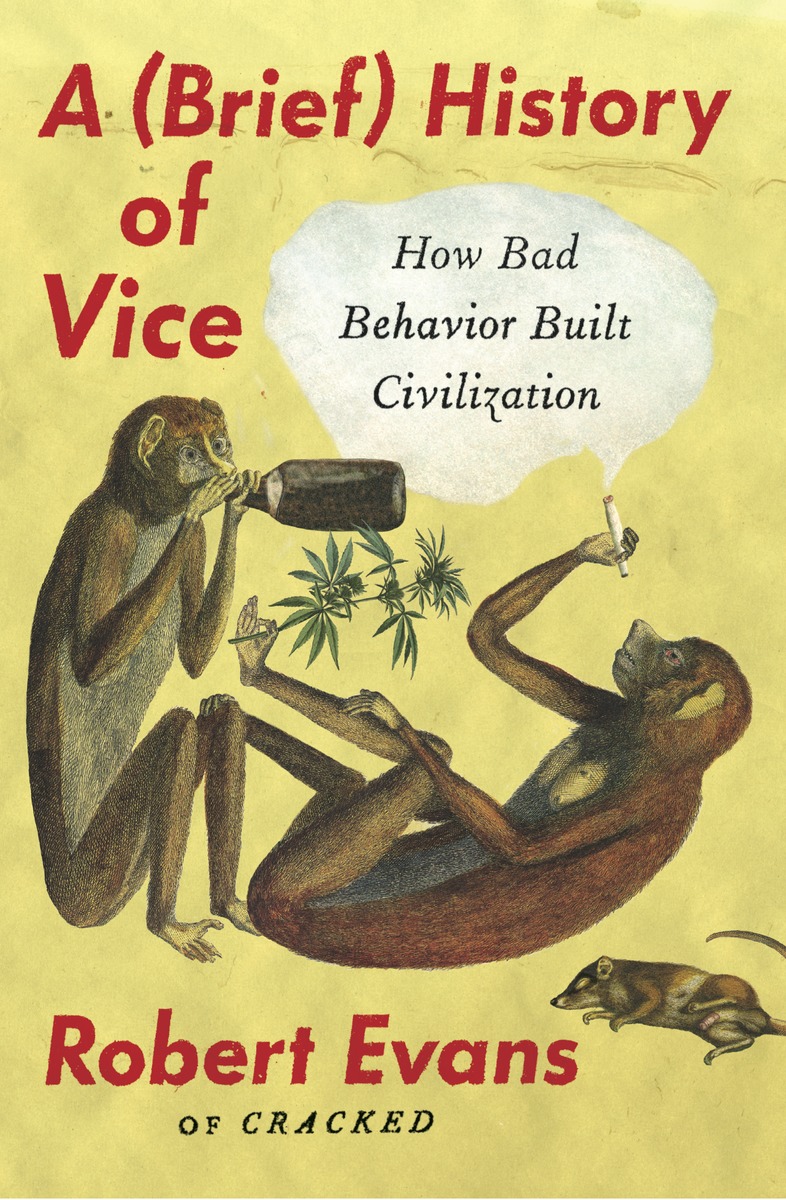 articles rack up an average of sixty-four million views a year. He was a contributor to the bestselling You Might Be a Zombie and The De-Textbook. Now, his new book A (Brief) History of Vice is available from Penguin Random House.