By Steve Boggan (Guest Contributor)
One of the great legacies of the 1849 Gold Rush is that many personal accounts of wondrous journeys and fabulous gold finds have survived, but nearly all of them were penned by men.
The exception that stands head and shoulders above many of these in its evocation of courage, fortitude and compassion was written by Sarah Royce, a young woman whose life was turned upside down the day her husband, Josiah, announced they were headed for the California gold fields.
One moment she was a homemaker raising a two year old daughter, Mary, the next she was waving goodbye to her farm in Iowa and heading west with tens of thousands of other hopefuls. And while the prospect was thrilling, it was also frightening – Sarah had never camped out before.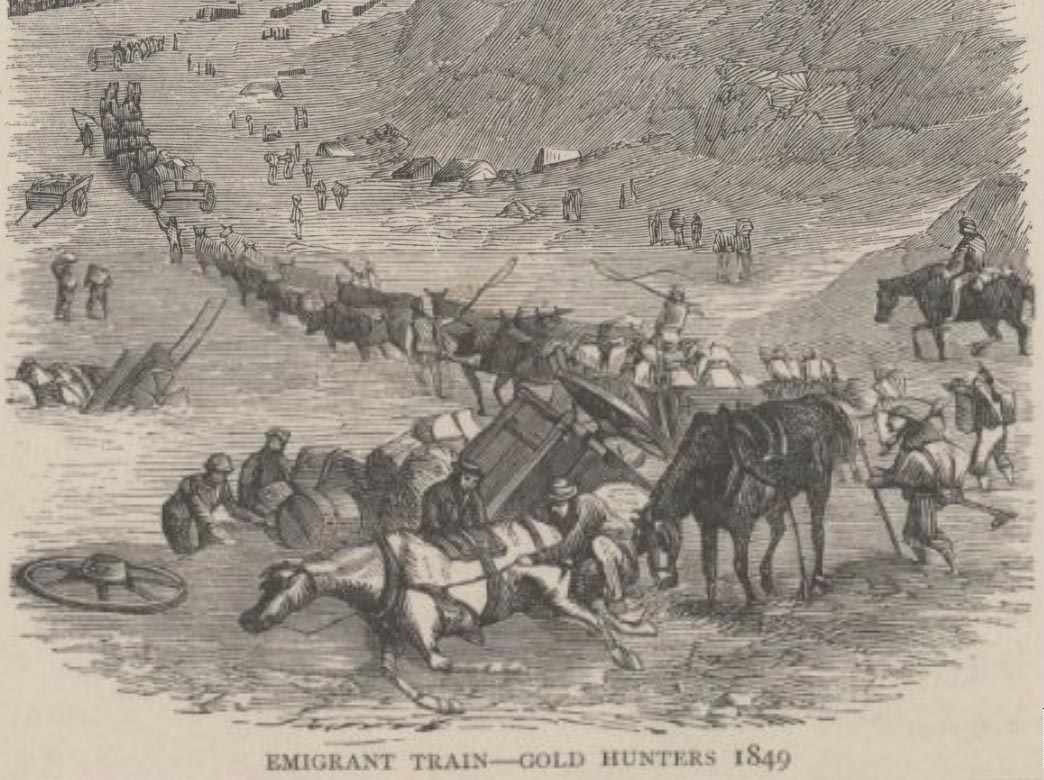 'No house was in sight,' she wrote as darkness fell at the end of her first day on the road. 'Why did I look for one? I knew we were to camp; but surely there would be a few trees or a sheltering hillside against which to place our wagon? No, only the level prairie stretched on each side of the way. '
The overland 49ers took variations of what became known as the Oregon-California Trail, which wound through what today we call Kansas, Nebraska, Colorado, Wyoming, Idaho, Utah, Oregon and Nevada. This took the travellers over swamp and river, desert and mountain, and to make it into California, you had to cross the Sierra Nevada Mountains before winter set in.
The Royces set off dangerously late and found themselves in a race to cross Forty Mile Desert in Nevada – the last obstacle before the mountains – before it was too late. They took advice from a fellow traveller on where to find water before embarking on the deadly 40-mile trek – but they missed a turning and were forced to turn back; if they couldn't find this water they would die.
'Turn back!' wrote Sarah. 'What a chill the words sent through one. Turn back, on a journey like that; in which every mile had been gained by most earnest labour, growing more and more intense, until, of late, it had seemed that the certainty of advance with every step, was all that made the next step possible.'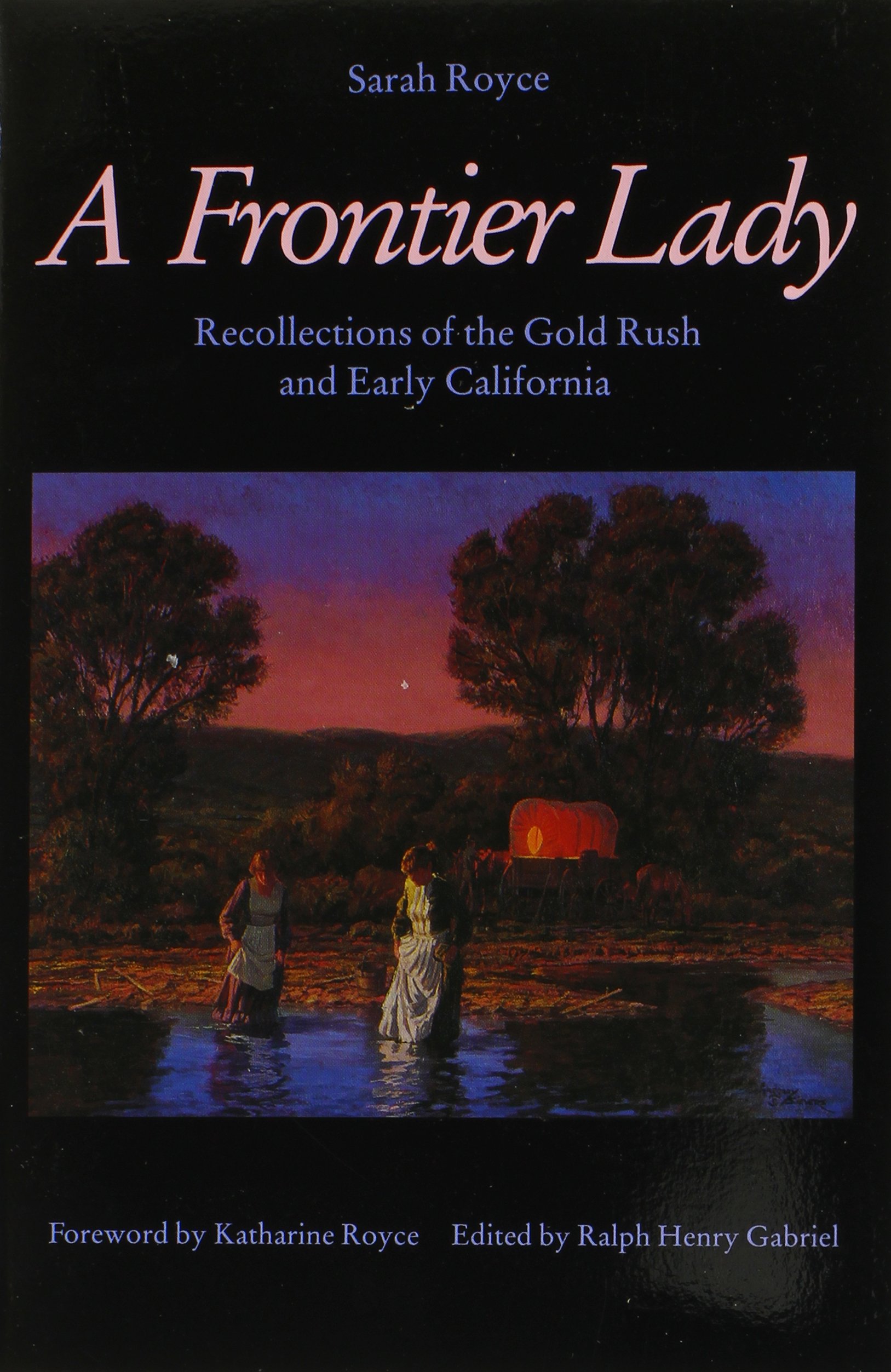 The Royces found their water and, with the help of some US soldiers sent to help stragglers like them, they made it over the Sierra by the skin of their teeth on October 19 1849.
The first gold camp they settled in was in Weaverville, west of Redding, but after failing at prospecting, she and Josiah set up a makeshift store. Describing their customers, she wrote: 'The majority of them were men of ordinary intelligence, evidently accustomed to life in an orderly community where morality and religion bore sway.
'They very generally showed a consciousness of being somewhat the worse for a long, rough journey, in which they had lived semi-barbarous lives, and for their continued separation from the amenities and refinements of home.
'But, mingled with these better sorts of men who formed the majority, were others of a different class – roughly-reared frontier-men almost as ignorant of civilised life as savages. Reckless bravados, even when under the restraints imposed by policy.'
Sarah and Josiah flitted from gold find to gold find for five years before settling in Grass Valley, not with a makeshift tent for a home, but in a proper house. Her strength and fortitude had kept her family safe and over the years she brought up four children as well-educated and staunch Christians.
Number 207 Mill Street, Grass Valley, where the Royces used to live, is now a municipal library named the Royce Branch after their son, Josiah Jr, who went on to become a renowned scholar and one of the greatest philosophers of his day.
Sarah died fulfilled and happy in 1891.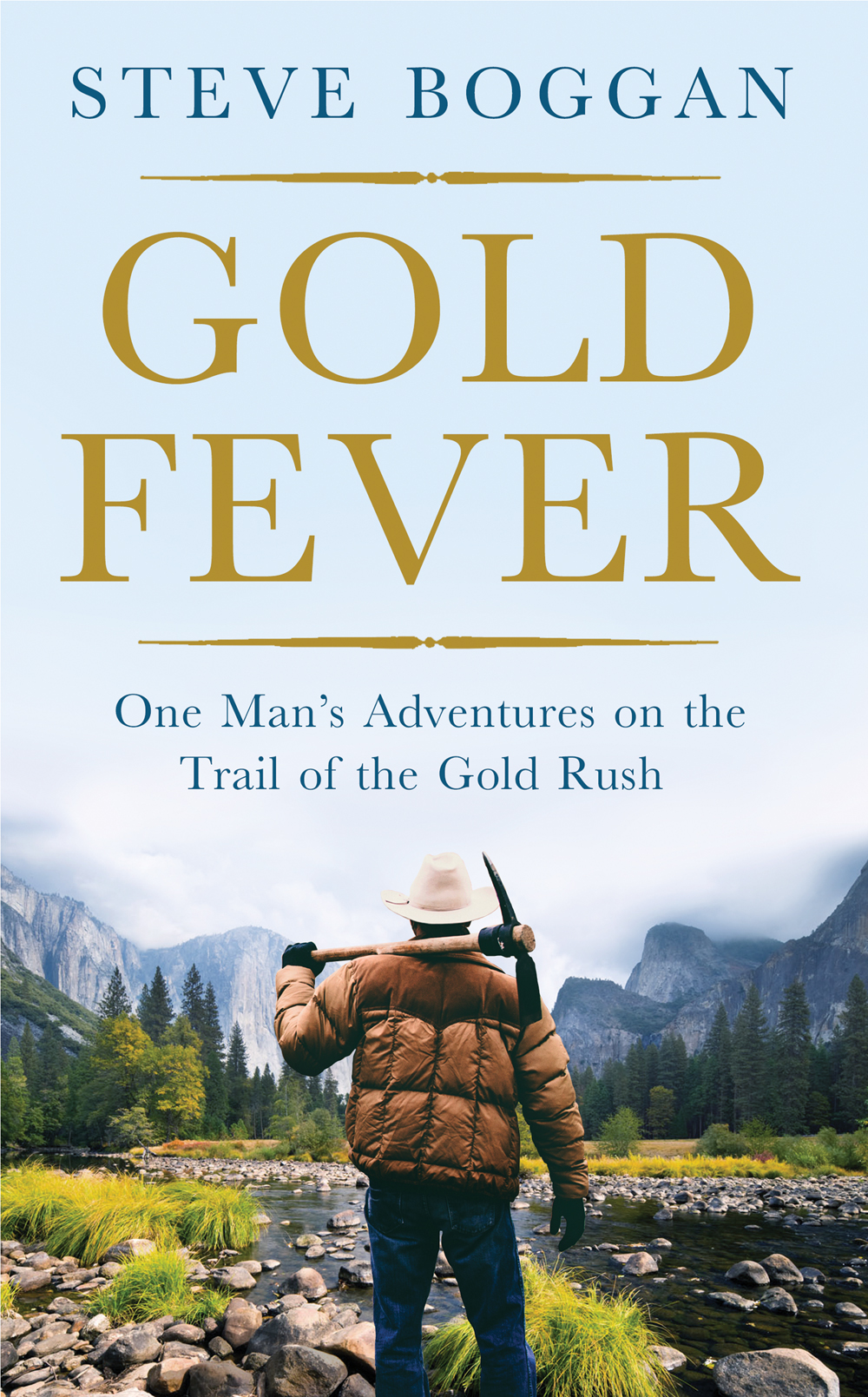 Steve Boggan is an investigative journalist and the author of  GOLD FEVER: One Man's Adventures on the Trail of the Gold Rush. He lives in London.