by Harvey Blustain, Guest Contributor
We take it for granted that cultural exchanges invite understanding and harmony among different peoples. But those exchanges don't always go according to plan, and sometimes they turn disastrous. Such was the case of the first Congolese boy brought back to Belgium for an education.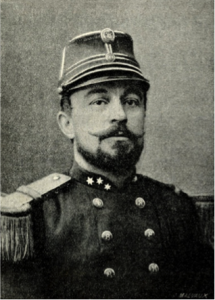 Lieutenant Liévin Van de Velde first arrived in the Congo in 1881. Like many officers sent to establish King Leopold's personal empire in the vast river basin, he had to assume many roles. He built trading stations, fended off native sieges, negotiated treaties with the chiefs, and mapped the unknown terrain. As head of the station at Vivi, he organized supplies and provisioned the stations upriver. And like his compatriots, he was convinced that the European civilizing mission was "a generous idea, a glorious goal."
But Van de Velde was unusual in his empathy for the natives. When smallpox broke out, Van de Velde constructed a sanitarium for the sick Africans and then spent six dangerous weeks caring for them. He persuaded some tribes to discontinue the practice of human sacrifice. Recognizing that the treaties, which granted the Belgians full sovereignty, made the chiefs apprehensive and suspicious, he argued that chiefs should retain their crown rights.
Illness forced Van de Velde back to Belgium in 1883 but he returned to the Congo in 1885 with the mission of suppressing crimes being committed against Africans in the lower Congo. This assignment, according to the entry on Van de Velde in Belgian Colonial Biography, "permitted him to engage in a study of the native mind (mentalité indigène); he drew near the blacks to better understand them, to initiate them into our civilization." His journal from that trip, serialized after his death in Le Congo Illustré, contains innumerable observations on native culture, diseases, languages, food, political organization, religion, taboos, law, calendar, counting system, costume, tattoos, kitchen tools, houses, greetings, weapons, diplomacy, marriage, and funerals.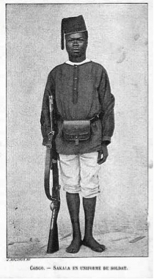 As further evidence of his ethnographic bent, Van de Velde was the first Belgian to bring a Congolese boy to the mother country for an education. His young ward was Sakala, the son of king Mambuco near Vivi on the lower Congo. When he arrived in Belgium in 1885, Sakala was the object of curiosity and lavish attention. Receptions in his honor were held throughout Flanders. His image was sold on post cards, such as that reproduced here. Van de Velde gave many lectures about the Congo and often brought Sakala with him, a kind of living show-and-tell. In 1888, following Van de Velde's death in Africa from fever, the citizens of Ghent built a memorial to him in a public in park: a rock grotto topped by a statue of Sakala.
After two years in Belgium, Sakala returned to the Congo. Major Charles Liebrechts, who was in the Congo at the time, claimed that Sakala's stint in Belgium had spoiled him rotten and taught him to regard Europeans with disdain. Referring to Sakala as a "pseudo-prince" and the "self-styled son of a great king," Liebrechts reports that back in the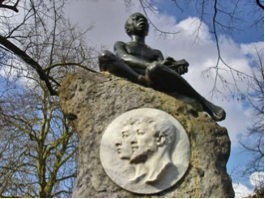 Congo, Sakala refused to obey Europeans and encouraged insubordination among other Africans. When Van de Velde became fatally sick, Sakala "did not provide a moment of care" and when Van de Velde died Sakala orchestrated the pillage of his baggage. Sakala was later found guilty of theft and during the Arab Wars betrayed the Belgian state. "And that," concludes Liebrechts, "was the story of the first Congolese native to be socialized by a stay in Europe." It was an early experiment in international living, and it ended very badly.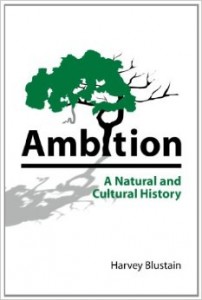 Harvey Blustain is the author of Ambition: A Natural and Cultural History. A retired anthropologist and consultant, he lives in Eugene, Oregon.
Photos: Portrait of Van de Velde from Le Congo Illustré: Voyages et Travaux des Belges dans l'Etat Indépendant du Congo, Vol. I, No. fasc. X. 1892. Copy on microfilm in Special Collections & University Archives, University of Oregon Libraries, Eugene, Oregon.
Postcard portrait of Sakala from Albert Chapeaux, Le Congo: Historique, Diplomatique, Physique, Politique, Économique, Humanitaire & Colonial. Brussels, 1894.
Memorial in Ghent to the Van de Velde Brothers.