By Robert Barr Smith (Guest Contributor)
The Fair Sex, the Gentle Sex: women have been called by those fine names throughout history. Unsung for the most part, they built the vast western United States, working alongside their men, bearing their children – and losing some – making homes in the wild new country. And, generally speaking, the ladies were accurately called "fair" and "gentle."
But then, there were the others.
Take Joyce Turner, for instance. She didn't much like her husband Alonzo, nothing unusual for the married state. But she did something about it after complaining about Alonzo to a couple of girl friends. One of them suggested a remedy, and finally said, "Well, are you going to do it or not?"
So Joyce went home and did it, blowing a fatal hole in Alonzo as he slept. Joyce got a life sentence, but still had the panache to tell a reporter:
Alonzo always told me that he wanted
to die in bed. I simply arranged it.
You've got to admire Joyce's way with words.
But there were other ladies who had even fewer admirable qualities, and some who had no trace of decency at all. A good many of the women who turned bad were poisoners; some of those poisoned wholesale. Their victims were not only husbands and boyfriends, their natural prey, but sadly other family members, even their own small children.
Others swung axes, as Lizzie Borden is said to have done; some preferred knives. Some were swindlers or thieves, robbers of banks and stagecoaches. Some were only "molls" in the language of the '20s and '30s. Some were members of horrendous family murder machines, like the Benders of Kansas, who made travelers disappear.
None of them were loveable; many were downright vile. Maybe the queen of those was Belle Gunnes, whose victims numbered as many as forty or fifty people, including some of her own children.
And since female outlaws were not the usual stuff of the news of crime, the newspapers loved them, cranking out reams of purple prose about their exploits. Those daring deeds were often exaggerated, and their effect was to create more than a few legends. Overdone, occasionally even phony, nevertheless the stories sure did sell papers, and later on, lots of movie tickets.
Some outlaw women were portrayed far beyond their real importance, rather like the Wizard of Oz. Belle Starr is a good example, in fact simply a lady of flexible morals transmogrified into "The Bandit Queen," as the papers were fond of calling her. Belle helped some, having her picture taken regularly on big horses, or packing a heavy revolver or two.
The ladies of young America were a hardy, courageous breed. But sometimes, one of them proved there was some truth in Kipling's poem:
The female of the species is more deadly than the male.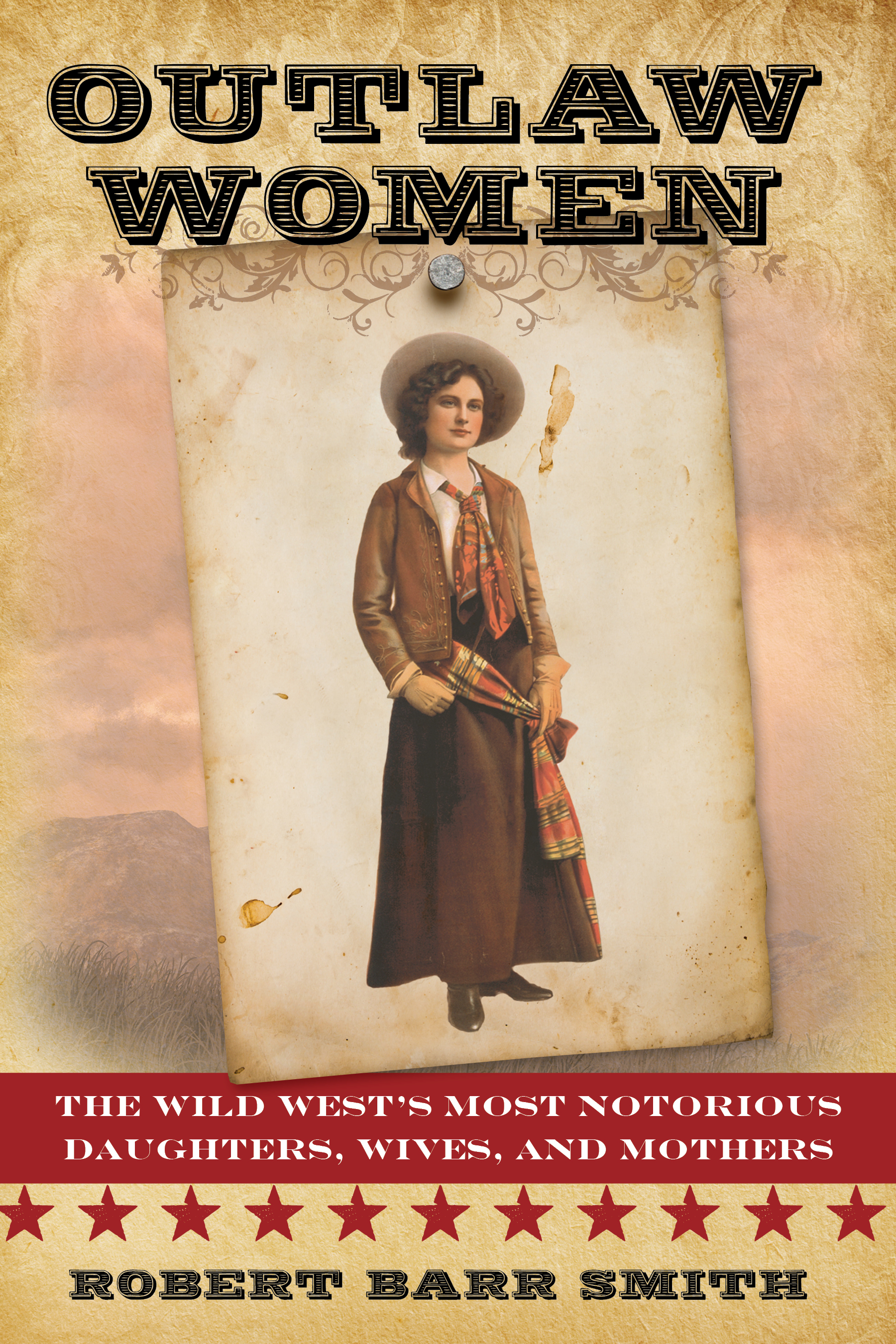 Robert Barr Smith is a retired U.S. Army Colonel, Professor Emeritus, University of Oklahoma College of Law. Author or co-author of seventeen books on law and western and military history, he lives today in Missouri's Ozark Hills.