By April Stevens (W&M Managing Editor)
Those of us who teach, write, or research history are always looking for ways to bring the past to life, whether it be for our students, readers, or ourselves. This week we are looking at some wonderful and unusual high and low-tech ways to visualize history.
It's Visual Dude!
If you think the exclamation "Dude!" is a modern, or semi-modern, form of slang, think again. This fun video by Arika Okrent details the etymology and evolution of the word "dude" with live illustrations of dude's various m
eanings. From the Hipsters of the 1880s to the perhaps overused dude of the new millennium, this video makes historical linguistics more accessible to every dude than it has ever been.
Do you wish you could walk through the most beautiful archaeological sites in the world in a matter of minutes? From Cambodia to the Sudan with one click, it is possible to visit sites like the Nubian pyramids or Angkor Wat with the drone tours of Ancient sites. The relatively small size of the drones allows viewers to experience both the aerial view and up-close details of these world wonders in a matter of minutes.
Low-Tech, High-Style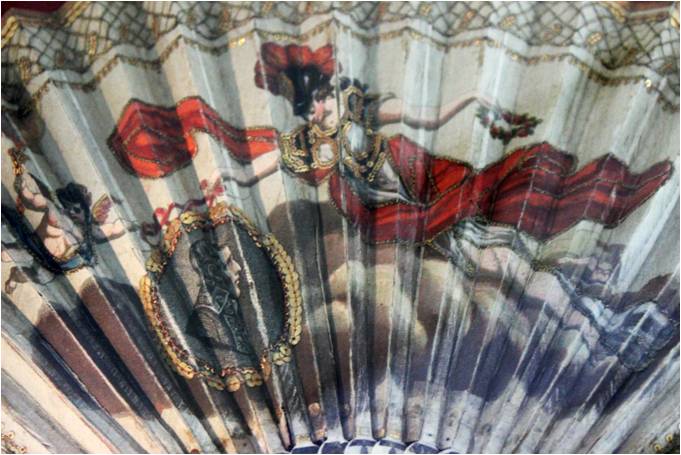 Us 21st century history buffs are not the only ones who enjoy visual representations of history. However, in the 19th century visualizing history was also a fashion statement! The popular Romantic Age accessory, the fan, was also a way to beautifully memorialize the Napoleonic Wars. Regency Explorer traces the history of 10 wars through lovely decorative fans, such as this one featuring British hero Wellington.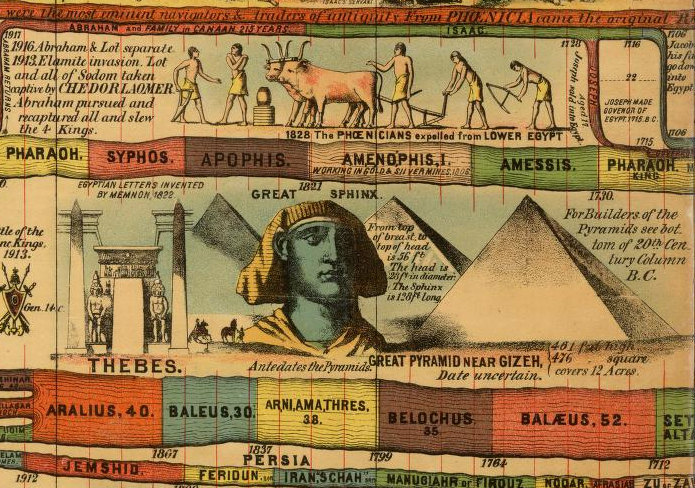 Another classic, and slightly more familiar, way to represent history also comes to us form the 19th century: the timeline. Sebastian C. Adams' Synchronological Chart of Universal History is not your typical timeline. This 1871 masterpiece is colorfully illustrated starting with Adam and Eve and continuing through ancient history up until the 19th century. Ted Mills calls it "a riotous work of art, history, religion, and self-determination" and we have to agree! If you really love this unique find, you can even purchase a facsimile of the timeline!
For more fun visual history, check out these recent stories on Wonders & Marvels:
Seeing the World from Home in the 19th Century
Introducing Bric-a-brac-o-mania