By April Stevens (Managing Editor, W&M)
Every society has a "golden age" in history celebrating its art, culture, and prosperity. Here at Wonders & Marvels, we think that every age is golden in one way or another. Here are a few stories from around the web that celebrate some of those golden moments in different eras.
Bronze Beauties and Golden Oldies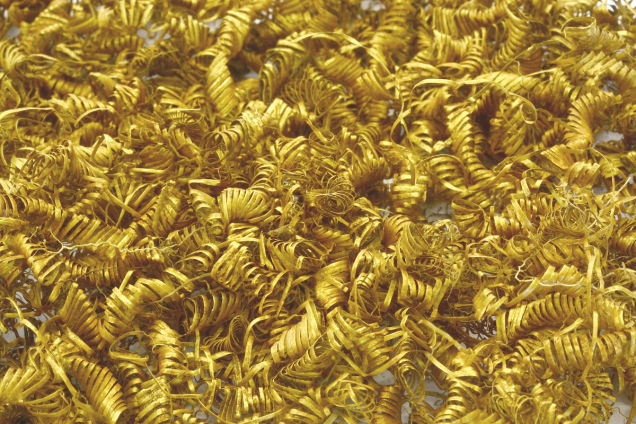 When you think about the Bronze Age in the future, starting thinking gold! Golden spirals that is. Over 2000 delicate golden spirals were recently unearthed in Denmark. Though the purpose of these spirals is not known, some archaeologists speculate they were part of kings or priests or attire or they may have had some sacred meaning.
Another trove of golden treasure was discovered in a Scythian burial mound near Strovopol, Russia. More than just beautiful, these golden vessels have traces of cannabis and opium on their surfaces. These finds seem to confirm tales of drug-fueled rituals that were chronicled by the Greek historian Herodotus. Take a peek at these elaborately carved vessels and let your imagination do the rest.
Golden Concrete?
Concrete probably isn't your first thought when the Roman Empire is mentioned, but consider the colosseum. Recent research by geophysicists reveals that the legendary concrete which has really stood the test of time may actually be inspired by volcanic chemistry. Scholars now believe that the Romans may have observed natural activity in Pozzuli that helped them to create the concrete need for the colossal scope of the colosseum.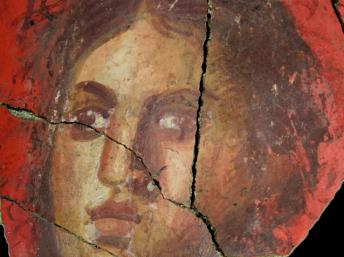 When you say Roman and volcanic in the same breath, most people automatically imagine Pompeii and its famously preserved frescoes. Well Pompeii, you now have some competition. A new full mural of frescoes has been discovered in Arles, France. While most Roman frescoes remaining today are fragments, the recent discovery in Arles has 11 images with vibrant colors showcasing the wealth of the region in Roman times.
Interested in more golden moments in history? Read a few of our recent posts:
What Happened to the Hanging Garden of Babylon?
Vesalius- The Ultimate Wedding Present