By April Stevens (W&M Managing Editor)
From helmets, to hairstyles, to high heels, style over the centuries is about so much more than function. This week we are taking a look at some intriguing reads about style history, quite literally from head to toe.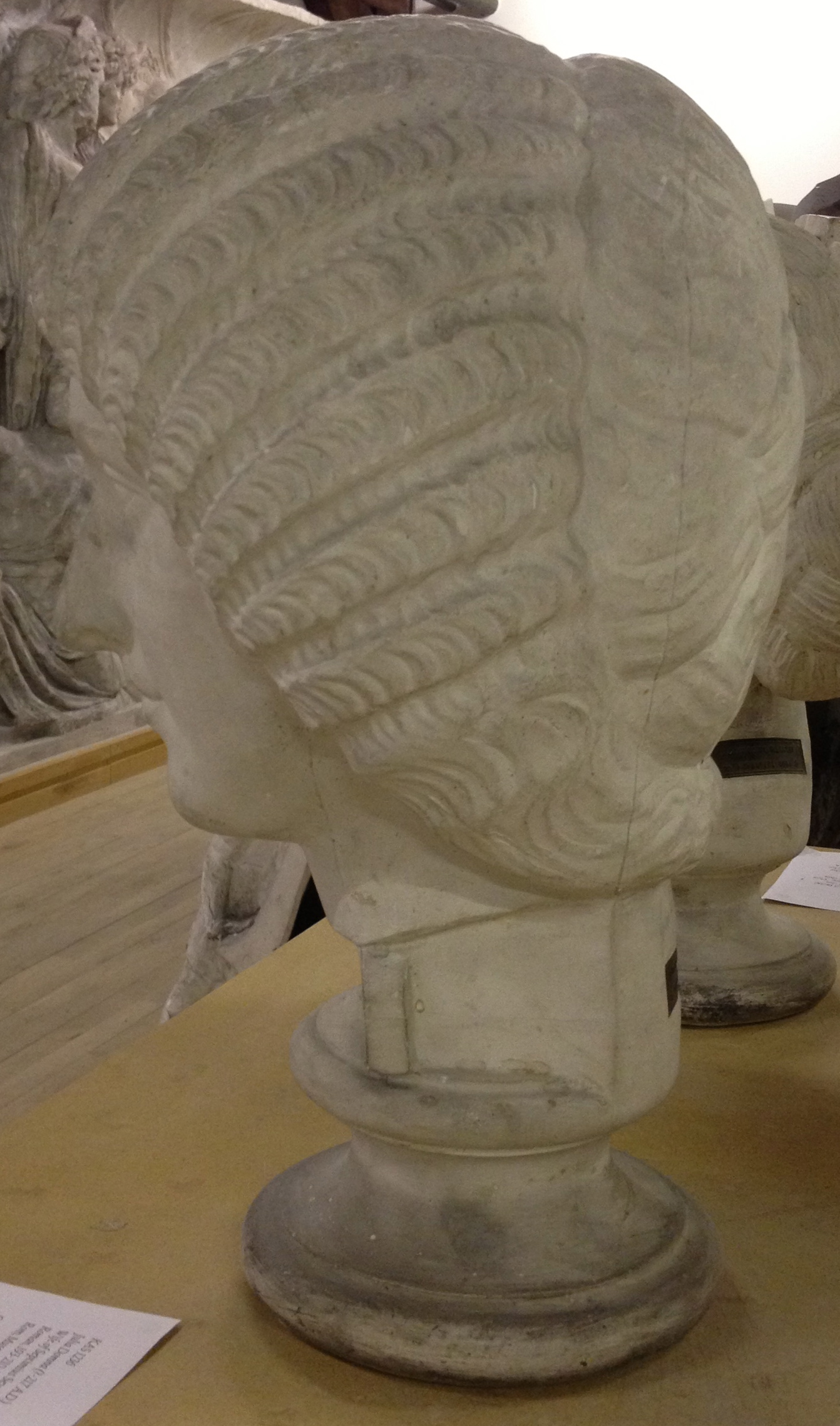 Head over Heels
As history buffs we are quite familiar with the work of archaeologists, but what about a hairdo archaeologist? Janet Stephens, a hairdresser, found herself taking this unusual path when she became enamored with images of intricate ancient Greek and Roman hairstyles. Other experts believed these must be wigs, but Janet used her research, both historical and practical to show that these elaborate hairstyles were possible with a person's hair when using a sewing technique. Read all about the fascinating research journey of this hairdresser turned published historian. You can even watch some of Janet's YouTube videos that show how she recreates the ancient hairstyles, like this one featuring the hair of Rome's Vestal Virgins.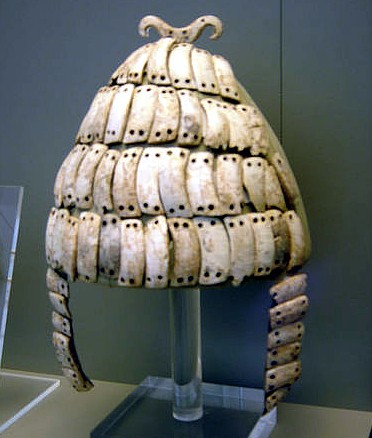 Women may have adorned their heads with intricate hairstyles for centuries, but men also adorned their heads: with helmets. More than just functional, Ancient and Medieval helmets were also a beautiful expression of culture. From simple and functional to elaborately carved, a recent article aptly titled A Head for War gives us a look at some of the most impressive head protection.   My personal favorite is the Mycenaean helmet made entirely of boar's tusk (pictured left), but the Murmillo Gladiator helmet embossed with battle scenes is also a sight to behold.
The Agony of Being Well-heeled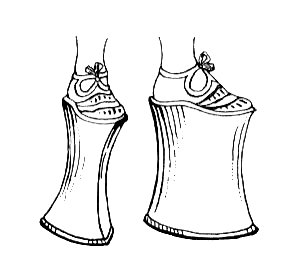 Like the helmet, shoes were conceived as a way to protect fragile human bodies, in this case the feet. Over the time this form of protection actually inflicted more pain in the name of style. In "The History of Shoes Has Been Frivolous, Ridiculous and Extreme" we learn about the lengths, or rather heights, people will go to for the sake of fashionable feet. The article highlights some of the more extreme shoes men and women have subjected their feet to, including the chopine a 16th century Venetian platform, that isn't too different from many platform shoes seen on the runways today (pictured right).
For even more on the extreme nature of sole style, take a look at London's Victoria and Albert Gallery new exhibit Shoes: Pleasure and Pain. If you're in London, this unique exhibit arranged around the effect shoes make, such as status or height, is worth a visit. If you can't make the jaunt in person, or your feet are just to sore to traipse about London, take a look at the virtual presentation the museum offers.
Wishing you had more to read? No problem! Check out these recent posts:
The Unheraled Co-Author of "The Count of Monte Cristo"
What Happened to the Hanging Garden of Babylon?