By April Stevens (W&M Managing Editor)
When tracing the history of mankind, we inevitably find the history of other animals intertwined with our own. This week we are highlighting stories about how man and animal changed each other's course of history.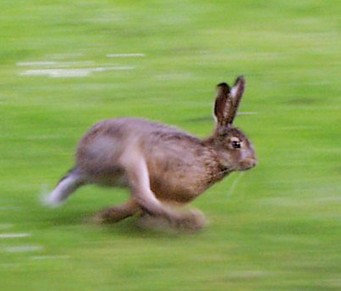 Fluffy Bunnies Responsible for Early Man's Downfall?
Scientists may finally have the answer to why Neanderthal's became extinct: the rabbit. Well, the rabbits, who were quite plentiful at the time, are actually just a clue about the Neanderthal's demise. Neanderthal's didn't feast on these fluffy friends, not because of their adorable long ears, but because they couldn't catch these quick, hopping prey. Read why this was so problematic in the study from Bournemouth University.
Feline Mummies, Canine Catacombs, and Elite Pets
If you have felt sorry for those mummified cats that were mummified with their Egyptian owners, this story will lay some of your worries to rest. Recent scans of mummified cats and birds at the Manchester Museum reveal that there are no skeletal remains in about a third of these mummified animals. Instead of true mummies, these are more like offerings that Egyptians purchased.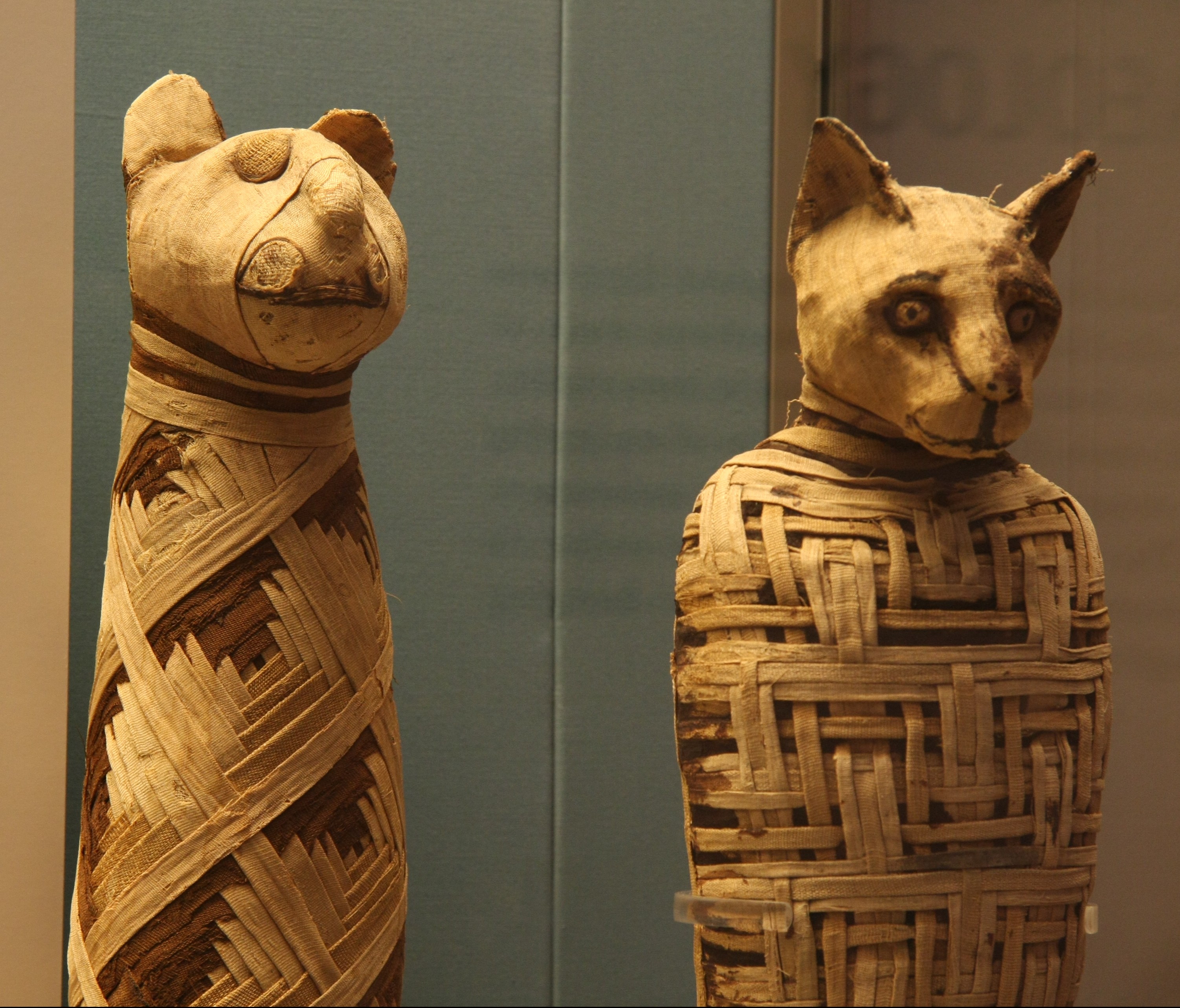 But before all the animal lovers rejoice too much, we must tell you that another recent story on the canine catacombs of Ancient Egypt has a less comforting conclusion. Approximately 8 million mummies of dogs and jackals sacrificed to the jackal-headed god Anubis have been found in tunnels in the ancient capital of Memphis. Even more disturbing for modern dog lovers is that many appear to be puppies bred purely for sacrificial purposes.
Domestic dogs and cats weren't the only ones who suffered due to the social and religious mores. Skeletons of so called "elite pets", such as baboons and elephants, which demonstrated power and wealth in Egyptian society show evidence of beatings and injuries. As sad as these findings are, later skeletons and mummified remains of baboons that do not show signs of mistreatment illustrate that Egyptians did learn how to subdue and keep these "pets" more humanely over time without harsh beatings.
Stork Tales
We cannot end our post on such a sad note, so we bring you one last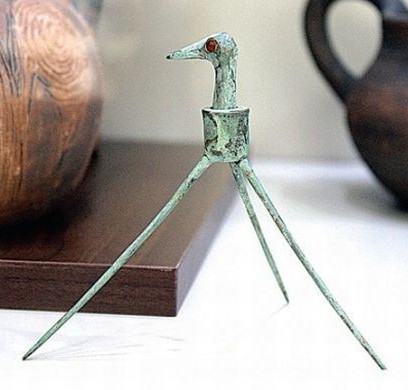 story that may help restore your faith in man's relationship with animals. Bulgarian archaeologists have discovered the oldest toy known to man, a late bronze age Thracian toy stork. Though not sure of its use, this bronze and silver stork with carnelian eyes does show early appreciation of the animals beauty and form. The simple little stork even has a head that can be made to "drink water".
If you are looking for more on ancient or animal history, check out these recent posts on Wonders & Marvels:
Feeling Swinish: Or the Origins of a Pandemic
Roman Fascination with Amazons