By Jeremy Dronfield (Guest Contributor)
Spy, seductress, aristocrat, Baroness Moura Budberg was a mystery to everyone who knew her, even her closest friends and her children.
In London in the 1950s, she was a renowned
saloniste; nobody else had the magnetic charm or the air of danger and mystery that surrounded Baroness Budberg, and her soirées attracted Graham Greene, Laurence Olivier, Guy Burgess, Bertrand Russell, David Lean, E. M. Forster, Peter Ustinov – all came to drink gin and vodka and be enchanted.
In her prime she had been the mistress of both Maxim Gorky and H. G. Wells, both obsessed with her. Wells, whose proposals of marriage she turned down repeatedly, thought her the most compellingly attractive woman alive, and he wasn't the only one.
There were always rumours about her: a spy, a double agent in the service of British and Russian intelligence… She knew everybody who was anybody, and knew everything about them. People entering her circle were warned to watch their step and their tongues – Moura knew all, saw all, and had powerful, dangerous connections. But hardly anyone could resist her company.
She was a figure made partly out of fables and lies – some of her own invention. She had spied for the Germans in the First World War; had spied for and against the British and the Russians and the Ukrainians; had worked as an agent for the terrifying Bolshevik secret police during the Red Terror of the Revolution; was the mistress of a British agent who plotted to bring down Lenin; had been the trusted agent of Stalin; and might even have committed murder.
Moura's greatest adventure was her first – her intense love affair with the British diplomat and secret agent Robert Bruce Lockhart in revolutionary Russia, and her entanglement in his plot to bring down the Bolshevik government, which led to her sacrificing herself to save his life.
In her later life, publishers tried to persuade her to produce an autobiography, but although she took and spent the advance money, not a word was written, and most of her papers were burned shortly before she died in 1974. Several biographies were attempted, but most came to nothing for lack of source material, or were tissues of invention. Since then, more material has come to light: the archives of letters to Gorky, Wells, and Lockhart, and the file kept on her by MI5 from 1920 to 1951. With new research into the "Lockhart Plot" to bring down Lenin, it's now possible to piece together the full story of Moura's incredible life, and uncover some startling facts.
It's tempting to be cynical about Moura's lies, which were really no more dramatic than the truth. Whatever she did, she was intent on creating an "artistic truth" for herself. During her intimacy with Maxim Gorky, when she delved into the mind of a literary creator, she tried to sum up how Gorky converted life experience into narrative drama – "Artistic truth is more convincing than the empiric brand, the truth of a dry fact."[1]
Where Gorky created literary art out of people's lives, Moura tried to create – in the act of living – an artistically "true" life for herself. Whether it was a romantic farewell in a night-time train station, a vow to love unto death, a noble valediction on a mountain crag, or sacrificing herself to the murderous secret police, Moura invariably played her part to the full.
[1] Moura Budberg, Preface to Gorky, Fragments, p. ix.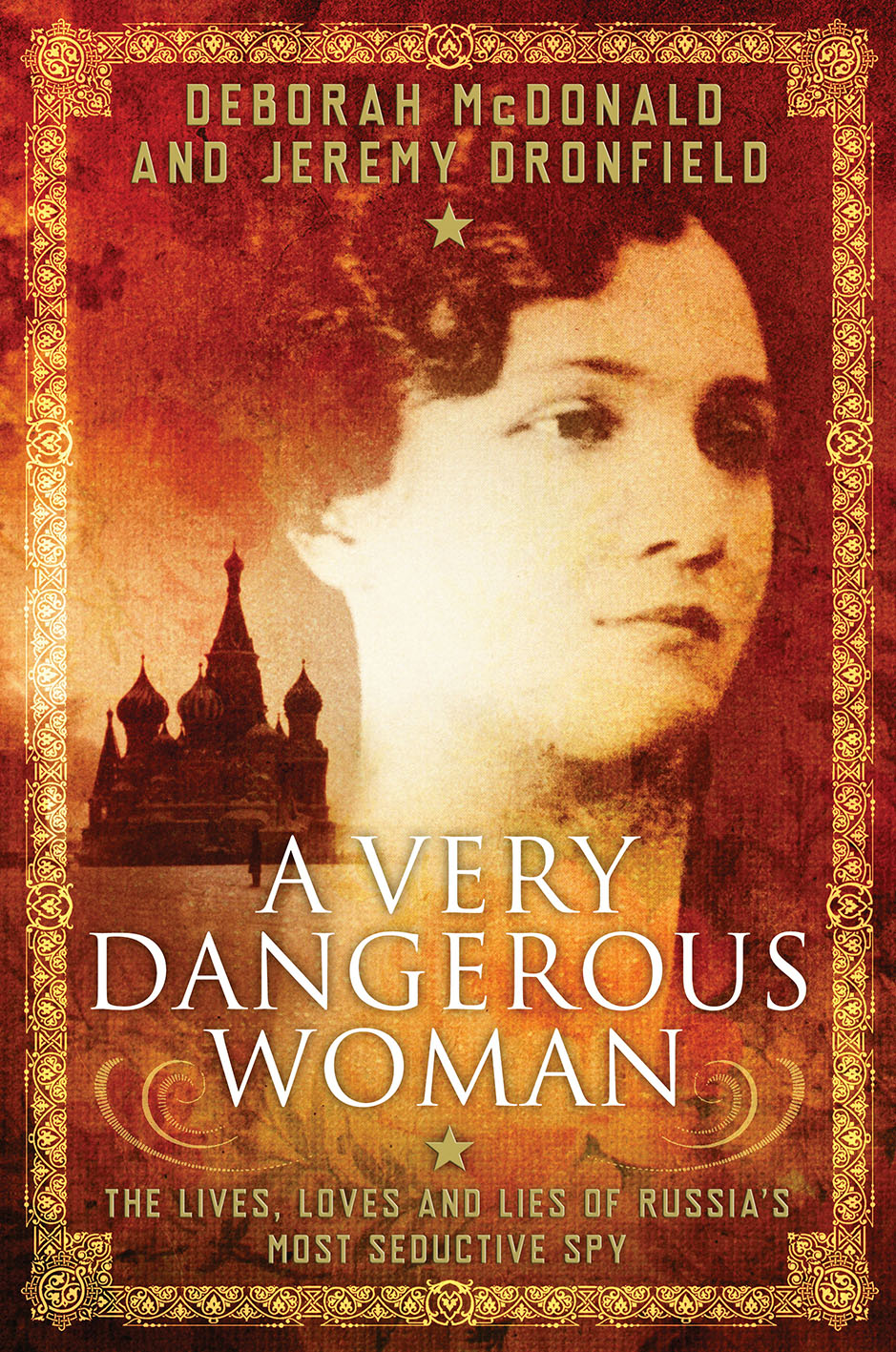 Jeremy Dronfield is a biographer and novelist. His books include the novels The Locust Farm and The Alchemist's Apprentice, and most recently, Beyond the Call, the true story of a US pilot's secret rescue mission on the Eastern Front in World War II, written for the son of the book's hero. He lives in Cambridgeshire, England. His coauthor of A Very Dangerous Woman, Deborah McDonald is also the author of Clara Collet 1860-1948: An Educated Working Woman and The Prince, His Tutor and the Ripper: The Evidence Linking James Kenneth Stephen to the Whitechapel Murders. She lives on the Isle of Wight, England.