By Henry Hemming (Guest Contributor)
There's a moment towards the end of an otherwise heavy-going military conference in Quebec, in August 1943, when a senior Allied commander pulled out a pistol in a room containing some of the most powerful men on earth, took careful aim and pulled the trigger. Stranger still was what he had in his sights. It was a block of ice – at least that's what it appeared to be.
The man with the pistol was Lord Louis Mountbatten, grandson of Queen Victoria and Commander of Combined Operations. He'd just fired at a block of 'Pykrete', a revolutionary material made out of nothing more than water and sawdust mixed together before being frozen. Its name came from its inventor, Geoffrey Pyke, and concrete, for this unusual icy compound had the tensile strength of reinforced concrete.
Mountbatten had fired at the Pykrete and to the astonishment of his audience his target did not disintegrate in a hail of icy splinters. Instead it stood firm. More worrying, however, was that the bullet ricocheted off in the direction of the man who had fired the gun. Accounts of what happened next vary.
Winston Churchill, seated in the front row, saw the bullet fly past him and miss Air Chief Marshal Sir Charles Portal by a matter of inches. In another account the bullet nicked Fleet Admiral King, Commander-in-Chief of the US Fleet; one man thought it landed in Mountbatten's stomach; another remembered it taking a lump out of the wall. Towards the back of the room General Sir Leslie Hollis was seen to dive under the nearest table where he 'collided, skull to skull, with [Field Marshal] Alan Brooke, approaching from the opposite direction'.
Even if we can't be sure where that bullet landed, this episode clearly woke everyone up and prepared them perhaps for the radical use to which Pykrete was to be put.
At this point I'm going to come over all coy. Rather than reveal what that use was I'll leave it for my account of Pyke's life. Suffice to say that it was another radical idea from one of the great innovators of the 20th century, a little-known Englishman called Geoffrey Pyke whose genius lay not so much in a single invention but the dizzying range of his ideas. To name a few, he invented a pre-school inspired by Freudian psychoanalysis, escaped from a German concentration camp, made a fortune on the metals market and towards the end of his life he pioneered the maverick military unit seen today as the precursor to the US and Canadian Special Forces.
Yet for me his most radical idea can be found in his response to those who called him a genius. He rejected this label, saying instead that he had an intellectual technique. It could be learned by anyone. It could be applied to anything. It was reading this which finally convinced me to write Pyke's biography, if for no other reason than to bring to life this man's extraordinary approach to the world.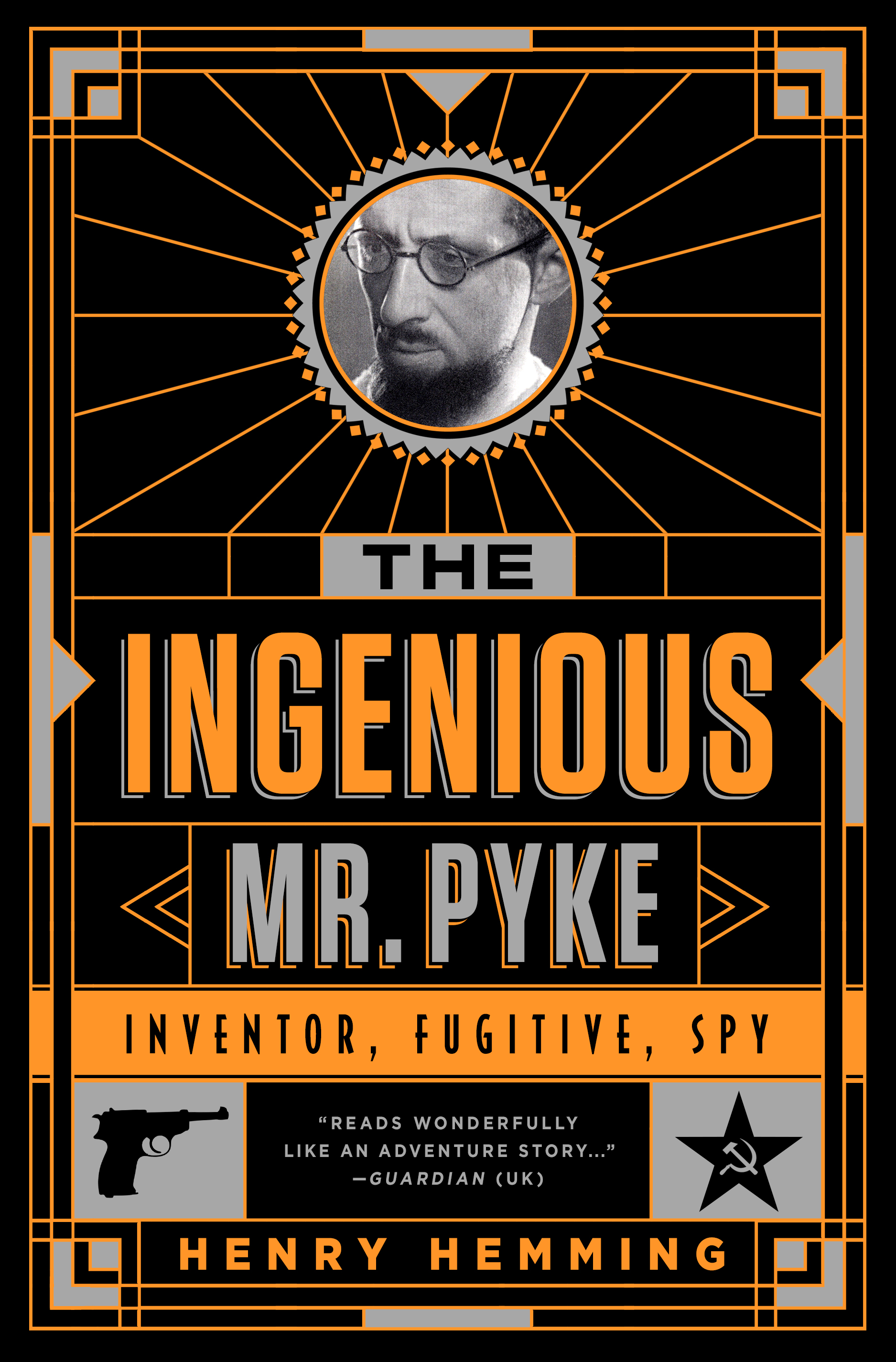 Henry Hemming is the author of five works of non-fiction and among others has written for The Sunday Times, The Economist and The Washington Post. He lives in London with his wife and daughter.
W&M is excited to have three (3) copies of The Ingenious Mr. Pyke in this month's giveaway! Be sure to enter below by 11:00pm EST on May 31st to qualify (your entry includes a subscription to W&M Monthly).
Please note that, at this time, we can only ship within the US.