By April Stevens (W&M Managing Editor)
Let's talk fashion! Something as seemingly frivolous as what a person wears or how they style their hair actually tells us a lot about a culture. What we think of as self-expression today, has traditionally been a highly charged form of cultural, religious, and even political expression. This week articles take a look at style from ancient shopping habits to today.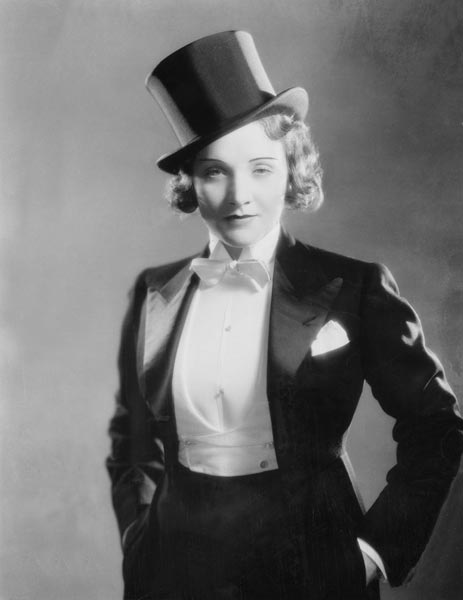 They're So Fancy
For United States teenagers, April means one thing: prom. You are probably picturing ladies decked out in sequins, puffy sleeves, and ball gowns, but what about a lady in a tux? Unconventional? Sure, but not that shocking in 2015. Think again. A woman in a tux still stirs up controversy at your local high school; yet, daring dames have been wearing tuxes for over 100 years. SheWired takes a look at the history of women who wore tuxes whether society approved or not.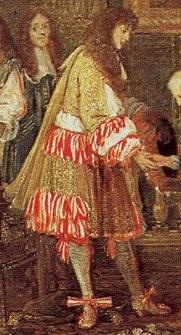 Imagine the hero of a historical novel: strong, handsome, intelligent…and decked out in lace and high heels. These days, lace and high heels are staples of women's fashion; but, historically men were just as likely to be seen sporting these classic style statements. The English History Authors Blog recently took a look at how costume affects characters in historical fiction. Spoiler alert: men couldn't walk in high heels either!
Owls and Jowls
Have you ever considered Iron Age fashions? Me neither. However, a recent find on a Danish Island has us pondering Iron Age style. A stunning bronze brooch in the shape of an owl, complete with enamel accents dated to 100-250 AD was found in a settlement. It turns out that this accessory, while a sign of prestige, was part of a trend of nature inspired clasps during the period.
Fu manchu. Goatee. Soul patch. Muttonchops. Men's facial hair has a wide variety of colorful names to describe its many variations. But, did you ever consider the simple sideburn? It may be a less provocative name than some of the recent monikers, yet, it has a fun history. Find out the tale behind this now commonplace term here.
Retail Therapy in Ancient Rome
Of course, no discussion of fashion would be complete with out a little history on shopping. Where better to start than the cosmopolitan epicenter of the Ancient World: Rome. Poet Martial once said Rome resembled one big shop with the sellers of all sorts of wares lining the streets. To get all the details on Rome's shopping habits, and the ones that we still follow, read Claire Holleran's Handbook to shopping in Rome.
Want to know more about the history of fashion and style? Check out some of our recents posts:
When Agnodice Became a Handbag
Unhairing in the 1800s: Animal Processing and Personal Care
Love to read? There are still a few days to sign up for our book giveaways!