By W. Scott Haine & Jeffrey H. Jackson (Guest Contributors)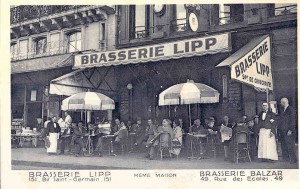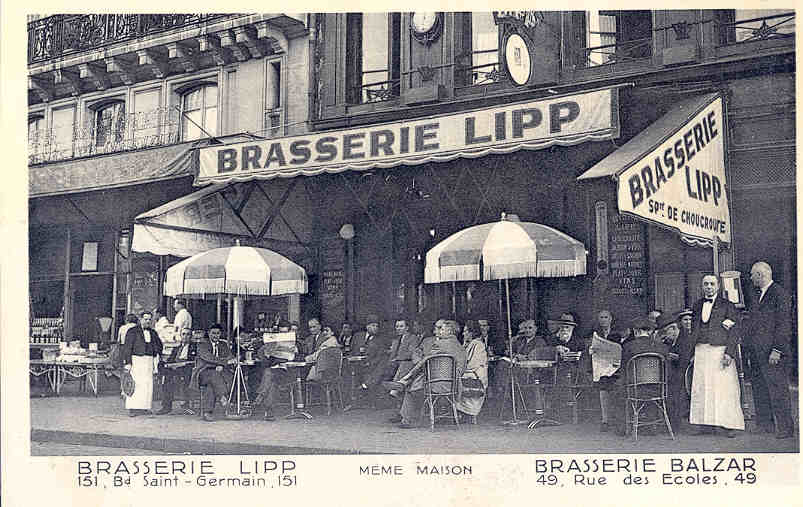 When Yahoo!'s president required employees to work from the office rather than home, she raised a fundamental question about where we generate our most innovative ideas.  Do we need to work collaboratively to be inventive, or can we be inspired when we are alone?
We suggest that in a creative economy, people need what we call "thinking spaces."  These sites offer two key elements:  they provide time for individual thought, but they also encourage in-depth conversation.  Innovation comes from a balance of both.
The original model for the "thinking space" was the café.  Born in 17th century London, the modern café allowed thinkers to spend the day contemplating new ideas for the price of a drink.  As hubs of human activity, patrons could also find others with whom to share and debate their thoughts.  Cafés created the first "social networking sites" where innovators interacted in depth and in real time.
In the nineteenth century, cafés in cities like Paris, Vienna, Rome, and New York became famous for the cutting-edge artistic movements and fervent political ideologies generated there.  Revolutionaries, philosophers, and artists all had their favorite haunts.  Cafés were the incubators of "bohemianism," the avant-garde practice of living on the edge for the sake of one's highly idiosyncratic ideas even while trying to sell those ideas to a publisher or a gallery.  Bohemian ingenuity was in many ways the origin point of the modern creative economy.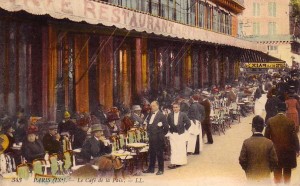 The innovations generated in cafés have shaped the world we live in.  Cafés as thinking spaces continue to offer a model for how we can work in a creative economy where we're all bohemians.  Each of us needs privacy to cultivate our own unique voice and generate ideas, but we must refine those notions through conversation, brainstorming, and exchange with others.  Without that balance, great ideas can suffer in silence or be subsumed in groupthink.
Ironically, despite the growing number of coffee shops in American cities and their historic role in creative exchange, cafés offering a blend of isolation and sociability have been replaced by sites where we are alone in public.  Starbucks and many others have brought elements of the historic café tradition into the present, but most customers in these places cut themselves off from one another with earbuds and laptops.  How many people truly discuss ideas with someone at Starbucks on a regular basis?
It doesn't have to be this way. Cafés themselves can still offers inspiration, and encouraging interaction might be good for business.  When one New Haven, Connecticut coffee shop banned laptops, business boomed as people came in for the human interaction rather than the wi-fi.
Local coffee shops provide a sign to place on the table inviting other people to sit down and talk.  Nearly all university libraries and many office buildings offer a café where people gather.  Meet-ups often happen in cafés and bars in order to bring people together and share new ideas.   These new approaches to re-creating the café feeling represent a self-conscious effort to combat the tendency toward isolation and balance private thoughts with public conversation.
Business is emulating the café as well.  Many offices, especially those in the high-tech sector, mimic important aspects of the café as a thinking space.  Steve Jobs insisted that the corporate headquarters of Pixar allow random, spontaneous, serendipitous sociability.  Such well-designed offices have proven to be some of the most creative places around.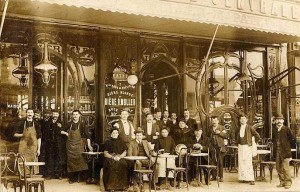 The phenomenon of "co-working," where freelancers or business travelers use a common space even though they are working on different projects or for different employers, is changing how many people conceive of the social nature of work.  "Co-working" is based on the premise that we work best when we are in a community, even when our ideas are heading in different directions.
An old-fashioned activity like talking is not efficient in modern technological terms, and itcertainly requires more than 140 characters or a status update.  But as creativity increasingly becomes a necessity at work, the tried-and-true model of the café as a "thinking space" may provide a way to update an old idea for a new era.
W. Scott Haine teaches at the University of Maryland University College and Jeffrey H.  Jackson is the J.J. McComb Professor of history at Rhodes College in Memphis. The authors are co-editors of the book The Thinking Space:  The Café as a Cultural Institution in Paris, Italy, and Vienna (Ashgate Press).
This post was first published on Wonders & Marvels in October 2013.