By April Stevens (W&M Editorial Assistant)
"There is nothing new under the sun." So they say, but in today's rapidly changing times, some may question this biblical adage. Maybe our historical tidbits this week may help us to solve this conundrum.
Everyone knows the story of the eruption of Mount Vesuvius, and after 2000 years, it's old   news, right? Wrong! Recently Italian Researchers discovered they could read the words on an ancient scroll discovered in Herculaneum with x-rays. Although they have only been able to make out a few words, the handwriting has given clues to the author's identity and the team has hopes of reading more of the text using a more powerful x-ray machine.
Perhaps you consider the issue of pollution to be a modern dilemma. Well, Danish researchers have found that fires used for cooking and heating in Viking-era homes would have caused significant indoor air pollution. High carbon monoxide levels could have give Vikings health issues such as chronic bronchitis and persistent headaches.
Rece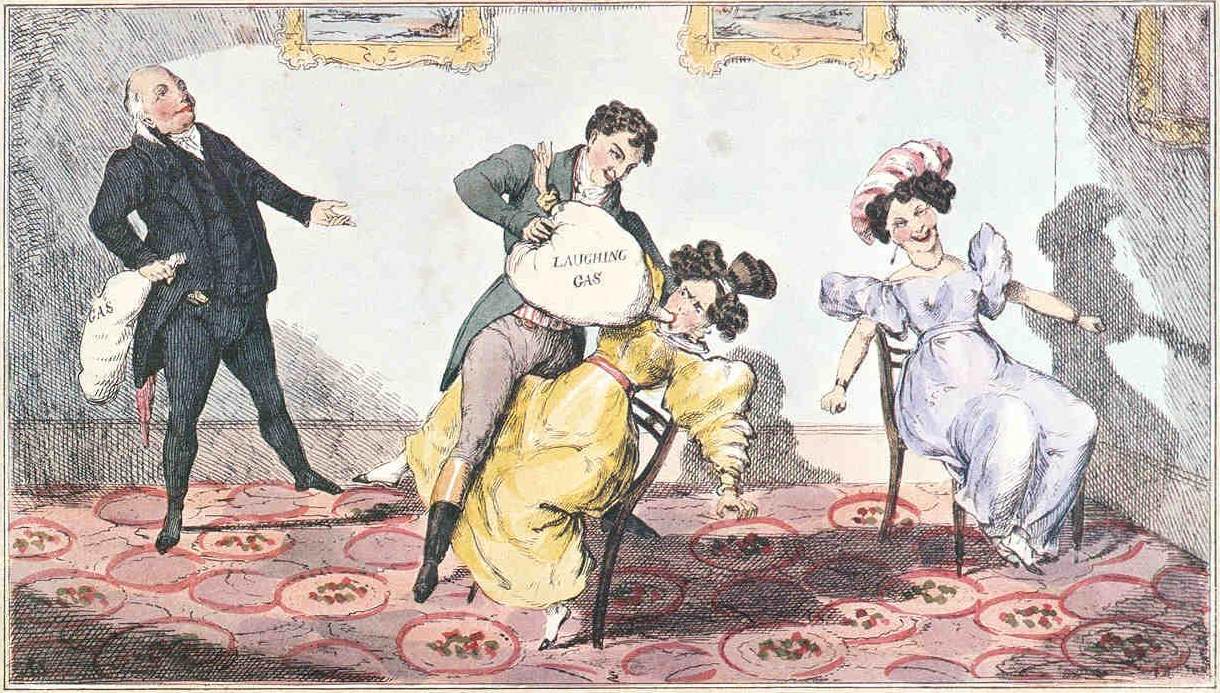 ntly, laughing gas has been in the news headlines because it is now being offered to mothers during childbirth, but did you know laughing gas has a long history outside the dentist's chair? Learn more about how laughing gas has been used in its 240 year history in Linda Rodriguez's article "The Surprising History of Hippy Crack".
What about the discussion of gender identity in our culture today, surely that is new? Sorry, but questions of gender identity have long been news items. Linton Weeks studies women who dressed, posed, and lived as men in 19th century in his article "'Female Husbands' in the 19th Century".
So Readers, I leave the final verdict up to you: is there anything new under the sun? Please let us know your thoughts in the Comments below!
Still craving more history? Check out some of our recent posts:
The Incident of the Fly Swatter
Don't forget to register for this month's Book Giveaway here!