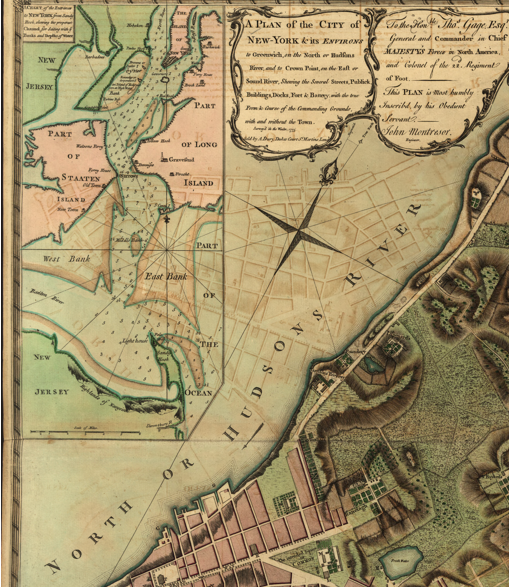 By Ted Steinberg (Guest Contributor)
Where He Slept, Where He Stepped
There has been quite a fuss over where George Washington slept. But it's where he stepped that matters more.
Consider New York where Washington was inaugurated in 1789. The Founding Father made the journey to the city in a stagecoach, was then barged across the harbor and dropped off at Murray's Wharf, now the foot of Wall Street. When he stepped ashore he encountered an island that bore little resemblance to the looming towers, asphalt and steel found there today, but one that also had changed considerably since Henry Hudson came calling in 1609.
Washington ventured into a Lower Manhattan still dominated by marshland, a vast expanse of cordgrass and salt hay, marsh wrens and crabs. He entered a sweeping terra infirma, a city, yes, but one hemmed in on the north by a soggy frontier that stretched across the island. It is hard to imagine today with all the dense streets and monumental buildings looking as solid as a rock, but during high tide the water in the marsh complex may have briefly cut Lower Manhattan off from the rest of the island.
Canal Street
These days Canal Street is jammed with vendors selling everything from glass bongs to knock-off handbags. But the street was named for a reason.
As this map from 1775 shows, a ditch, beginning slightly above and to the right of the map's center, had been built through the meadows to the Hudson River, a channel that declined over time into a stinking river of filth that was paved over and given the name it retains to this day.
And yet, when Washington stepped foot on the island he found himself not just in a water world subject to the tides but a place that was striving to beef itself up at the expense of the sea. Washington disembarked onto "made land," that is, an area that had once been open water or marsh but had since been turned into solid ground to make way for the wharves that underwrote New York's rise to dominance as a port.
Between the 1600s and Washington's day, Manhattan had grown in size by seventy-four acres, as sandy beach and sloping shore gave way to a new bustling waterfront. The English colonists showed that land was not a fixed resource, a radical idea that laid the groundwork for one of the most engineered environments on earth, a Manhattan Island that is a stunning seventeen hundred football fields larger today than in Hudson's time.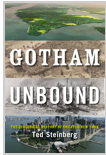 Ted Steinberg has worked as a U.S. historian for more than twenty years. His new book is titled Gotham Unbound: The Ecological History of Greater New York. The book examines the ecological changes that have made New York the city that it is today.