By Beth Tobin (Guest Contributor)
An Incredible Cache 
When Margaret Cavendish Bentinck, Duchess of Portland, one of Britain's wealthiest women, died in 1785 at the age of 70, the London newspapers were filled with gossip about her will, her heirs, and what would happen to her extensive collections of decorative and natural objects. She had collected objects of great beauty and rarity– Japanese porcelain, French snuffboxes, Italian cameos, Roman statuary and other antiquities–but her great love was natural history. She collected minerals, fossils, insects, corals, and lots and lots of shells. When the news soon spread that all would be sold at auction, rumors circulated about her having bankrupted herself purchasing natural history specimens and objets d'art and the need for an auction to refill the ducal coffers. These rumors proved to be untrue; she had simply stipulated in her will that the auction's proceeds were for the benefit of her younger children as her first son would inherit her several residences and estates. The auction was held in the spring of 1786, it having taken the executors and auctioneers nine months to inventory, organize, and describe her collections. Advertised daily in the newspapers, the auction, lasting 38 days, was a spectacular event, drawing hundreds of people who gladly crowded into her Whitehall townhouse to see her things and to watch the action as antiquarians, connoisseurs, and natural history brokers and collectors outbid each other in quest of the rare and beautiful.
 A Collector "Few Men Have Equaled"
Of her collecting practices, W. S. Lewis wrote: "Few men have equaled Margaret Cavendish Holles Harley, Duchess of Portland, in the mania of collecting, and perhaps, no woman. In an age of great collectors she rivalled the greatest."[1] Although she is known today
primarily as a collector and the possessor of the Portland Vase, her interests in collecting extended beyond the exotic and rare to include a passionate engagement with the natural world. At Bulstrode, her country estate, she built a community where natural history inquiry was pursued with enthusiasm and conviction. Visitors to Bulstrode included Sir Joseph Banks, who became the President of the Royal Society, Daniel Solander, curator at the British Museum, and Mary Delany, now famous for her paper mosaics of botanically correct flowers. The duchess oversaw the construction of a botanical garden, a hot-house, a menagerie, and an aviary on her estate's grounds; however, her interest in natural history went well beyond the aristocratic culture of collecting. Too often dismissed by historians of science as a magpie and a bowerbird, the duchess was a dedicated naturalist engaged in the Enlightenment project of collecting and classifying the natural world.
Formation to Dispersal
The formation and the dispersal of duchess's shell collection, one of the largest in eighteenth-century Europe, is the subject of my book. Some shells she gathered herself on the grounds of her estate, in nearby rivers, ponds, and streams as well as on visits to the English seacoast where she found new species of mollusks. Most, however, were the products of elaborate systems of exchange with gifts, trades, loans, and purchases that involved naval officers, colonial officials, natural history brokers, and other collectors. Her goal was to collect every known molluscan species and to publish a catalogue describing her collection. Her death put an end to this project, and her magnificent collection, containing at least 20,000 shells if not double that, was broken up into bite-size pieces, readily consumed by the auction's eager crowds. So thoroughly dispersed, her shells disappeared into other collections, their provenance lost. Today we know the whereabouts of only three. A Cymbiola aulica, a sea snail shell from the Philippines, is in the British Museum, and two Cuban land snail shells are housed in the Hunterian Museum in Glasgow; all three were bought at the Portland auction.
[1] W. S. Lewis, "Introduction," The Duchess of Portland's Museum (New York: The Grolier Club, 1936), v.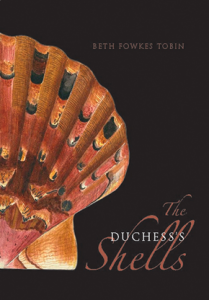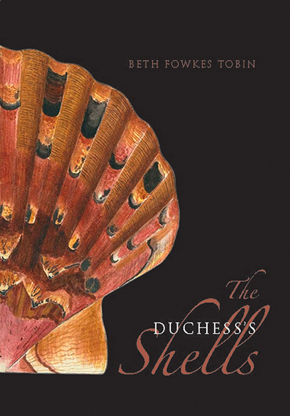 Beth Fowkes Tobin is a professor of English and Women's Studies at the University of Georgia. She has published widely on eighteenth-century British art, literature, and natural history. Her most recent book is The Duchess's Shells: Natural History Collecting in the Age of Cook's Voyages (Yale UP, 2014).