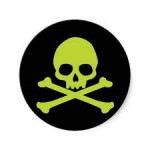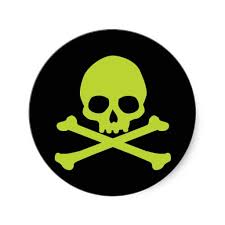 By Adrienne Mayor (Regular Contributor)
Insidious Acts
The insidious tactic of poisoning one's enemy—noncombatants and soldiers alike—is nothing new. Only the technologies have changed. Choking clouds of dust with the effect of tear gas and rains of red-hot burning sand with the effect of phosphorus bombs are two examples of chemical weapons and biological strategies actually employed in antiquity (see for example, "Alexander the Great and the Rain of Burning Sand," and "Before Pepper Spray," among my other posts, in Wonders and Marvels archives).
Instances in Antiquity
Several instances of poisoning water and food supplies in North Africa by the Romans and their enemies the Carthaginians were reported by historians in antiquity. Such practices raised ethical issues even then but that did not stop some commanders from using biological and chemical strategies to destroy entire populations. Some Romans, for example, bristled at the very notion of resorting to toxic weapons because they contradicted the traditional ideals of Roman courage and honor. When several cities in the Near East revolted against Roman rule in 129-131 BC, however, the general sent to quell the rebellion turned to poison. Manius Aquillius was known as a cold-blooded commander notorious for his harsh military discipline and his ruthless suppression of the uprising in Rome's new Province of Asia Minor (Turkey and Syria) led to disturbing rumors in Rome. The Roman historian Florus reported what occurred in his military history written in about AD 140.
The insurrection against Rome was led by Aristonicus of Pergamum (Turkey) succeeded in mobilizing ordinary people, rich and poor as well as slaves. Several cities joined the revolt and Aquillius's Roman army was unable to gain control. "Aquillius finally ended the Asian War," wrote Florus, "but his victory was clouded. For Aquillius had used the wicked expedient of poisoning the cities' springs to force their surrender." Florus was very clear about the immorality of such measures. "Though it hastened the Roman victory, it brought shame because he disgraced Roman arms and battle skills which until now had been unsullied by the use of foul drugs." Aquillius's poisoning of the entire populace of several cities, declared Florus, "violated the laws of heaven and the practices of our forefathers."
Adrienne Mayor is a Research Scholar in Classics and History of Science, Stanford University. She is the author of "Greek Fire, Poison Arrows & Scorpion Bombs: Biological and Chemical Warfare in the Ancient World" (2009) and "The Poison King: The Life and Legend of Mithradates, Rome's Deadliest Enemy," a nonfiction finalist for the 2009 National Book Award.
This post first appeared at Wonders & Marvels on 6 September 2013.