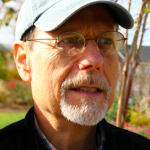 An Interview with Marc Leepson (Guest Contributor)
Wonders & Marvels: What is the earliest experience with writing that you remember?
Marc Leepson: When I was in second grade, our teacher, Mrs. Knobler, told us that we could write extra book reports if we liked. I took that to heart and wrote tons of them. I checked out just about every book aimed at boys my age from my local library. They were either sports oriented or adventure yarns, including The Hardy Boys. On the last day of school Mrs. K surpised my by giving me a prize for the most book reports. I believe it was a pen and pencil set.
W&M: You've come a long way from writing book reports! Can you tell us a bit about what sparked inspiration for one or more of your books?
Leepson: My latest book, What So Proudly We Hailed: Francis Scott Key, A Life, is the first biography of the writer of "The Star-Spangled Banner" in more than seventy-five years. It came about this way:
After I finished my previous book in 2010, I began brainstorming about my next book. I was thinking about 2014 and it being the 100th anniversary of the start of World War I–a subject I have been very interested in for a long time. I investigated, though, and found that there were already a ton of great books about the year 1914—one of the most monumental in history.
That let me to think backward in time about 1814, and Key writing "The Star-Spangled Banner" came immediately to mind. I remembered that in 2003-04 when I was doing the research for my book, Flag: An American Biography, a history of the American flag from the beginnings to the 21st century, I couldn't find a current bio of Key. The most recent had been published in 1937.

So, I checked again. Still the same situation. I then called my agent. He didn't believe me at first, but after doing some checking himself, he said to write a proposal for a biography of Francis Scott Key. I got the contract in 2012.
W&M: Thinking back across your projects, is there one research or writing related habit that's crucial to a good workday?
Leepson: I start virtually every day by writing in my journal. I look at it as a kind of warm-up exercise for the day's writing and research to come.
W&M: What is the most or least helpful advice you've ever received about research and writing?
Leepson: One of the most helpful was to use file folders—physical file folders arrayed on my desk in a file folder holder so the tabs are easily visible. I know it may sound odd in the digital age, and I do have plenty of Word files on my computer. But I like to print out nearly everything as well and file them in their appropriate files. It keeps me very well organized when it comes time for writing.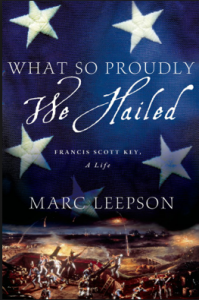 Marc Leepson is a journalist, historian and the author of eight books, most recently: What So Proudly We Hailed (Palgrave/Macmillan, 2014), the first biography of the author of "The Star-Spangled Banner" in more than 75 years. His previous books include Lafayette: Lessons in Leadership from the Idealist General(Palgrave/Macmillan, 2011), Desperate Engagement (Thomas Dunne Books/St. Martin's Press, 2007), Flag: An American Biography (Thomas Dunne, 2005), and Saving Monticello: The Levy Family's Epic Quest to Rescue the House that Jefferson Built(Simon & Schuster, hardcover, 2001; University of Virginia Press, paper, 2003).