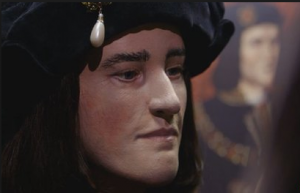 It's time to crack open the Cabinet of Curiosities to see what new discoveries have shaped the online history world. This week has been marked by intersections of history with multiple other disciplines, creating a rich tapestry…
What are the origins of science as we know it? Evolutionary biologist Armand Leroi argues that Aristotle is responsible for setting science on track for modern discovery.
While humanities degrees continue to face strain, the Reckless Historians make a case for  the daily value of a history degree. A quick hint: this degree prepares candidates for more than teaching and applications for advanced degrees by encouraging analytic thinking and advanced research skills.
As tempting as it is to draw straight lines between misogynistic attitudes past to present, one writer uses Sir Gawain and the Green Knight to point out the dangers of reading literature and then "substituting our own commonplaces for what we may take to be the commonplaces of the Middle Ages."
In the world of kings and queens, news was recently released that the King Richard III Visitor Center is open. The Center includes exhibits about Richard's life and times, as well as a facial reconstruction created using his remains.
What entanglements have you encountered?  Tell us in the Comments below or on Twitter.
Can't get enough W&M? Subscribe now to stay on top of our features.