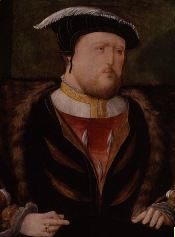 When was the last time you appreciated the difference that semantics make? This week, our Cabinet of Curiosities reveals that historians have been obsessing over brains and vascular pumps as much as we have over minds and hearts.
In Norway, archaeologists have uncovered an 8,000 year old skull. Given its small size, they believe it belonged to an infant — and while the fragments were fragile, they contained brain matter that's exciting the scientists involved.
Archaeologists have been busy in Scotland as well. Following up on the discovery of a 14th century graveyard in Edinburgh five years ago, a research team is reporting that the high number of specimens recovered in that one spot have allowed them to track medieval mortality rates, average heights, and common causes of death. The team has also performed some facial reconstruction studies on the bones to see how individuals may have looked.
Over at the Folger Shakespeare Library's Collation, the archivists walked us through the cerebral puzzle of early print signatures–the markers that printers used when putting together texts.
In honor of the 300th anniversary of the death of Queen Anne, History of Parliament reminded readers about the tangled blood lines and family tensions that not only shaped England, but that affected royal lines throughout Europe. Further attention to British royalty this week emphasized the vanity of kings — as evidenced by the beard-growing rivalry that existed between Henry VIII and Francis I.
This week in history, Cyrano de Bergerac, famed dramatist and duelist, died in 1655 at the age of 36. A known satire, he has become best known in literature for his allegedly large nose and his romanticized reputation as the hidden lover of Roxanne.
Finally, the Smithsonian marked 100 years since WWI by examining the propaganda posters that pushed the US out of isolationism and into international involvement. The images and analysis reveal how advertising can stir the hearts and minds of viewers, for better or worse.
Interested in our fascinations–or inclined to share your own? Leave Comments for us below, or join us on Twitter!
If that's not enough to satisfy your historical cravings, join in on our features by subscribing to Wonders & Marvels below.