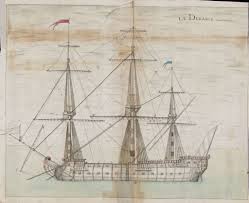 By Elizabeth C. Goldsmith (Regular Contributor)
By mid-July, it is possible to take a hike in the mountains of New England without being attacked by swarms of biting insects. As I enjoy my new freedom to stroll around outside even at dusk without having first covered myself with nasty repellents or having to constantly wave my hands rhythmically in front of my face like windshield wipers, I think of some of the travel accounts I have been reading, of 17th-century European voyagers to Louisiana.
Adventures of Choice
My current favorite is a recently discovered memoir by Marc-Antoine Caillot, a clerk for the French Company of the Indies, who made the Atlantic crossing in 1729. He had no experience of ocean voyages, and his memoir describes in lively detail the harrowing experiences that were routine for trans-Atlantic mariners and their passengers: storms at sea, depletion of water and food supplies, seasickness and disease from malnutrition, injuries, encounters with pirate ships, a rebellious crew and a sadistic captain. When his ship the Durance finally reached the Fort of Balize on an island off the Gulf Coast, Caillot and his fellow passengers, suffering from malnutrition and dehydration, were delirious with joy. The captain arranged for fresh water to be brought to the ship which, Caillot writes, was "like the best of wines." He couldn't wait to go to shore.
The Problems with Land
Once onshore, though, and after having relieved his hunger with a filling meal of beans and cornmeal, Caillot and some companions, who were being hosted by a plantation owner on the banks of the Mississippi, were ready to collapse into a welcome sleep on solid land. Apparently, up to that point, they had not noticed or been overly pestered by the insect population. "When it was time to go to bed," he writes, "the only bed we had was a bearskin stretched out on the floor to cover ourselves with in order to protect ourselves from gnats and mosquitoes. In spite of how much I wanted to sleep, it was impossible for me to do so, because of those insects that were devouring us. There were so many of them that we were smashing them on our faces by the fistful."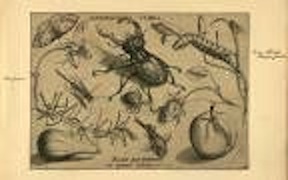 After a few hours of this, Caillot was ready to return to the sea. He borrowed a small boat from his host and headed back out onto the water. Inevitably, he had to continue on his voyage to New Orleans, but he never lost his the wary skepticism of life in the New World that began with his first night among the insects. Once arrived, he attempts in his memoir to faithfully catalogue and illustrate all the new experiences he encounters, including a scientific description of unfamiliar animals and insects.
But in the description of the biting insects, he gets carried away, and has to rein himself in: "As far as insects go, there are great numbers of them, especially mosquitoes, which they call maringouins. Thre are also gnats that are extremely small, and you get covered with them, even in your mouth, eyes, and nose. They bite as fiercely as the maringouin, … I will not speak about a number of other crawling and flying beasts for fear of trying the reader's patience …"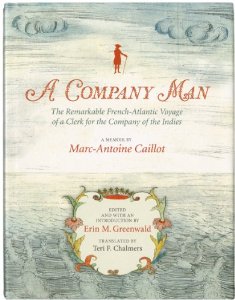 For further reading:   Marc-Antoine Caillot, A Company Man: The Remarkable French-Atlantic Voyage of a Clerk for the Company of the Indies. New Orleans: The Historic New Orleans Collection, 2013.