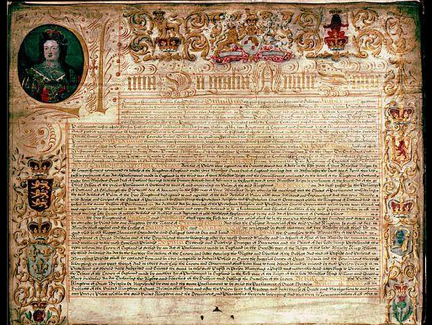 War and Peace were the major preoccupations filling our Cabinet of Curiosities this week.
Our very own Karen Abbott joined the Travel Channel's Monumental Mysteries to talk about Belle Boyd — a female Confederate spy who initiated her career by shooting a Union soldier who entered her home.
Abbott wasn't alone in examining historical women at war. Matthew Ward shared amazing pictures of female lab workers testing chemicals in WWI — images that remind us of the drastically shifting gender dynamics that can result from international conflict.
This week in history also marked the anniversary of the Treaty of the Union, which brought England and Scotland together as Great Britain (1706-08)–a relationship fraught with complexity.
Over at Archeology, scholars discussed the early hunting, gathering, and domestic economic conditions of 25,000 years ago. Their information is drawn from flint tools discovered in the Spanish Ametzigaina site.
How did Renaissance readers experience and interpret history? A new web project invites you to find out, revealing the marginalia that Gabriel Harvey left behind in his library's historical and political texts.
Join us next week for more on our fascinations — and be sure to share your own here in the Comments or out on Twitter!
Can't get enough Wonders&Marvels? Subscribe to our newsletter to get Features and Giveaways straight to your inbox.
Subscribe to our Newsletter