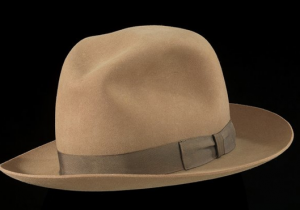 Another week has passed, and we reopen the CABINET OF CURIOSITIES to our readers. What intrigued us this week?
The Vault reported on the discovery of a 175 year old letter from "Amistads" thanking John  Quincy Adams for arguing their case in front of the Supreme Court in 1841. The article includes images and transcriptions that reveal a great deal about religious and abolitionist beliefs during the period.
Elsewhere, The Journal of the American Revolution asked historians to debate "Who was the Best Husband-Wife Duo" of the revolution? (Favorites include John and Abigail Adams and George and Martha Washington.)
Moving back in time, Medievalists considered rhetoric and friendship in medieval letter collections.
Our love of material culture was stoked, as the folks at "Mr. Pepys's Small Change" walked us through the process of researching early London with an eye to how even the seemingly simplest tokens can lead historians to uncover stories about long-gone individuals and their lives.
Finally, we loved the Smithsonian's story about Smokey the Bear's iconic hat and how it was lost not once, but twice, before joining the museum's collection. We're grateful that this piece of sartorial history is now safe and sound.
What caught your attention this week? Be sure to tell us in the comments section below, or on Twitter!