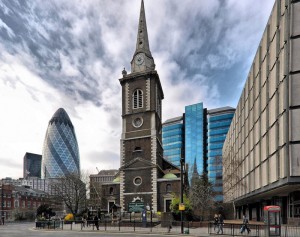 London's history is full of sad stories. Despairing single mothers who destroy their children and sometimes themselves. Domestic violence. Addiction. Bedlam. I've seen so many of them that although I try to register each one as a human event, sometimes they become politicised or even comical. Worse still, sometimes they are just a number. So, when flipping through a notebook for something completely different today, I stumbled back across the story of George Gibbs of Houndsditch.
George's life and death were the subject of a broadside ballad published in 1663, when his death had shocked London. The ballad tells of how Satan tempts George repeatedly to take his own life, referring to previous suicidal thoughts. Yet he is not on the margins of society: he has friends, employment as a sawyer, and a wife. Then, on 'Fryday 7th of March', George did 'most cruelly ripp up his own belly and pull'd out his bowells and guts and cut them in pieces; to the amazement of all the beholders and the sorrow of his friends, and the great grief of his wife, being not long married, and both young people'.
For those who had witnessed, or heard of George's death, the idea that the Devil must have had a hand in it may have seemed very real. Yet the ballad is not the end of the story. George's death is recorded, baldly, as suicide in the parish register of St Botolph's Without Aldgate, presumably where he worshipped. George, of course, could not be interred there, but the church instead had him buried in the graveyard at Bedlam Hospital in nearby Moorfields.
There is no clear indicator of George's age, but the description of them as 'young people' would lead me to place them in their early twenties, possibly younger. And while the ballad lays the blame firmly at the feet of the Devil, the church laid the blame at the feet of a mental disturbance. Yet the ballad also gives an intriguing last word. It instructs that the lyrics to the story of George's suicide should be set to the theme of 'Two Children [it means Babes] in the Wood'. Babes in the Wood was first published in the late sixteenth century and tells of two small children left in the care of their uncle and his wife after they are orphaned. The uncle then abandons the children in the wood, where they perish alone. I can't help wondering if the balladeer of that broadside wasn't taking a personal shot at George's friends, family and parish, or perhaps wider swipe at a society which stood by and watched as one troubled young man's life and death played out.
Image: http://www.stbotolphs.org.uk/