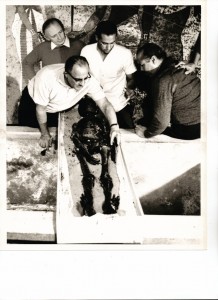 By Jo Marchant
It has not been a peaceful afterlife. Since its discovery 90 years ago, Tutankhamun's mummy has repeatedly been disturbed in the name of research – from its dramatic unwrapping in the 1920s to controversial CT scans and DNA tests of the present day.
In my book The Shadow King: The Bizarre Afterlife of King Tut's Mummy, I wanted to tease apart the results of these studies, getting to the bottom of scientists' arguments to see what their work tells us about the life and death of this ancient king. But along the way I became fascinated by the lives of the scientists themselves, and the unexpected paths that drew them to Tutankhamun.
Douglas Derry, the Scottish anatomist who unwrapped the king's body in 1925, began his career in the harsh desert of Nubia, measuring tens of thousands of skeletons and natural mummies buried in the sand. It was a desperate race against time to uncover the secrets of the region's ancient inhabitants before the rising floodwaters of the Aswan Dam obliterated their civilization forever.
He and his colleagues spent oven-hot seasons there between 1907 and 1911, eating rice and canned sardines amid swarms of flies and noting their results on cards that were tinted blue to protect their eyes from the glare of the sun. One gruesome find, a trench filled with young men with broken necks, plunged the team into a debate over humane methods of hanging (a hot topic back in Britain) including a series of clandestine experiments to drop cadavers down the lift shaft of St Thomas's Hospital in London.
Then there's Scott Woodward, a Mormon geneticist from Utah and a pioneer of the study of ancient DNA. He shot to fame in the 1990s after reporting DNA from an 80 million-year-old dinosaur (which later turned out to be human contamination), then began testing several royal mummies kept in the Egyptian museum in Cairo, in an attempt to work out their confusing family relationships.
The project was mysteriously cancelled before he could sample Tutankhamun. Several Egyptologists have claimed it was because the authorities feared he might use his results to prove that Egypt's rulers were in fact Jewish. A central belief of the Mormon faith is that if you can identify your dead ancestors you can convert them – might Woodward even have aimed to convert the pharaohs? A subsequent attempt to test Tutankhamun's DNA in 2000 was also cancelled at the last minute, for reasons of "national security."
But my favourite story comes from the drab Welsh seaside resort of Rhyl. In April 1960, a grandmother and landlady named Sarah Jane Harvey was admitted to hospital with a stomach tumor. While she was there, her son-in-law decided to decorate her home as a surprise for her return.
There was a locked cupboard on the landing that she had told him never to open, but to do a proper job of the painting, he forced the door with a knife. Inside, covered with dust and wearing a blue nightgown, was a hideous mummy.
Harvey was arrested for murder and the British press went wild, running stories of secret lab tests revealing gruesome embalming rituals, and speculating about whether the dead woman had been pickled in a bath of saltwater, or plunged into a vat of pitch. Local pathologists, stumped by her condition, called in an anatomy professor named Ronald Harrison.
The mummification was a freak accident, Harrison concluded. A draught of warm air had dried the body before it could decompose. He identified the victim by testing the mummy's blood group and matching it to relatives of Frances Knight, a previous lodger of Harvey's, who hadn't been seen for twenty years.
It was cutting-edge science for the time, and it got Harrison thinking about how molecular techniques might reveal family relationships of much older bodies. He went on to study the royal mummies of ancient Egypt, including King Tutankhamun, X-raying them but also bringing home scraps of tissue to determine their blood groups and compile a tentative family tree.
In recent years, Egyptian scientists have continued efforts to uncover the mysteries of these enigmatic rulers, by CT scanning them and analyzing their DNA. Their multimillion-dollar project has featured in glossy TV documentaries and triggered headlines around the world. But it all started with a flood, a dinosaur, and a little old lady from Rhyl.
Image:  Anatomist Ronald Harrison (back, left) and members of Egypt's antiquities service with Tutankhamun's mummy in December 1968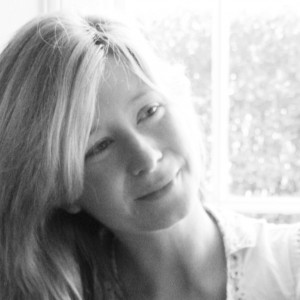 Jo Marchant is the author of The Shadow King: The Bizarre Afterlife of King Tut's Mummy, was published by Da Capo press in June 2013.