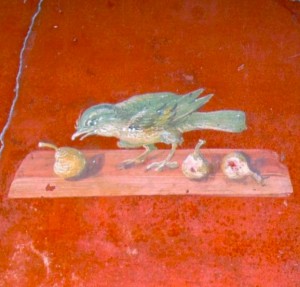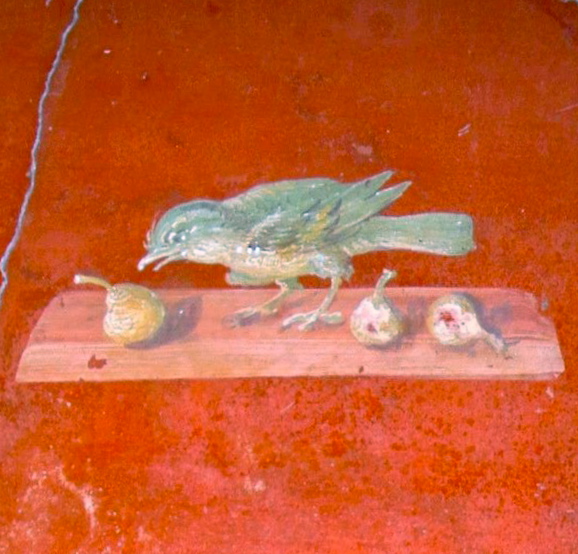 by Caroline Lawrence
Recently I attended a fascinating lecture by Professor Mark Robinson of Oxford University on the subject of Roman organic waste.
Excavating the Ancient Sewers of Herculaneum was part of the British Museum's fabulous ongoing exhibition Life and Death in Pompeii and Herculaneum. For a fuller account, please read my History Girls blog post. But here are seven fascinating facts I took away with me:
1. An enormous septic tank – the so-called Cardo V septic tank – at Herculaneum produced the largest amount of organic matter recovered from any Roman site to date. The excavation also produced 170 crates of solid material like builders' waste, pottery, coins and jewelry.
2. The contents of the Herculaneum septic tank would have been periodically emptied, presumably by slaves. The utterly disgusting muck was an extremely effective fertilizer and was probably sold to farmers at great price.
3. However, pottery remains suggest the sewer had not been emptied for up to fifteen years before the eruption of Vesuvius in AD 79, which of course destroyed Herculaneum. (The carbonizing effect of the famous pyroclastic surge did not affect the material in the tank.)
4. The contents of this long septic tank contained a variety of foods that had passed through the systems of Herculaneans. And we also have kitchen waste like eggshells, animal bones and olive pits. From this we get a mouth-watering catalogue of what they ate: eggs, chicken, fish, shellfish, green leaf vegetables, berries, grapes, figs, dates, lentils, beans, millet for porridge, olives, plus black pepper, poppy seeds, dill and coriander for seasoning. Bones of small birds suggested the beccafico or "fig-eater" bird (like the one in the fresco above, from a villa near Herculaneum) was on the menu. We know from poets like Martial that Romans enjoyed eating these little birds.
5. The Romans thought wet and smelly things should be restricted to one area. This is why so many latrines are found in kitchens, and why so much kitchen waste was found in the sewers and septic tanks.
6. Not a single sea-sponge turned up in the mass of organic matter from the Cardo V Septic Tank. This suggests that citizens of this part of Herculaneum probably didn't use the notorious sponge-stick as a bottom wiper. Scraps of calcified fabric in the organic matter suggest their version of luxury toilet paper was more probably cloth. Presumably the scraps would be washed and re-used, like a baby's diaper. This task no doubt fell to an unhappy slave.
7. A preponderance of oil lamps in the septic tank suggests that some Romans might have read on the seat of ease. As it says in the Bible "There is nothing new under the sun." (Eccl 1:9) Or maybe it should be: "There is nothing new where the sun don't shine."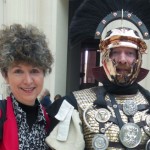 Caroline Lawrence (left) tries hard to be scholarly about ancient Rome but gets unduly excited by food, jewellery, poop and suchlike. Just as well she writes for kids and kids-at-heart. She will be giving two talks of her own at the British Museum on 27 and 31 May, 2013. For more information, go to Animals in Pompeii & Herculaneum OR Children in Pompeii & Herculaneum. And for more info about Caroline's history-mystery books, go to www.carolinelawrence.com