by Tracy Barrett (W&M Contributor)
I'm thrilled to announce that I've joined HarlequinTeen with a deal for two books, the first slated for release in July, 2014, and the second a year or so later.
Random facts I've learned about HarlequinTeen:
they don't publish only romance
they're a very new imprint of Harlequin
Harlequin is a Canadian company
My new editor, Annie Stone, sent me five of the imprint's books while negotiations were going on. They arrived just as I was leaving for a vacation—perfect timing! They were all beautifully written, and, since I was reading them with a critical eye, I could tell that they had been beautifully edited.
The first of the two books under contract is called The Stepsister's Tale, and Annie describes it like this: "a retelling of the classic Cinderella from the stepsister's perspective, in which beauty, romance, and happily ever after aren't quite what they seem."
I already hear you saying, "Another Cinderella story? How could anyone find anything new to say about Cinderella?"
I do think I've found a new slant on it, and it's similar to the slant I'll take in Book 2, once Annie and I settle on another fairy tale (I think I have it, but it's taking some pondering). You can judge for yourselves in just over a year whether I've truly found something new to say!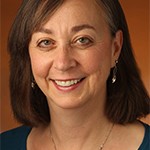 Tracy Barrett is the author of numerous books for young readers, most recently Dark of the Moon (Harcourt) and The Sherlock Files series (Henry Holt). She lives in Nashville, TN, where until last spring she taught Italian, Humanities, and Women's Studies at Vanderbilt University. Visit her website and her blog.