by Jack El-Hai (Wonders & Marvels contributor)
Like many of my literary quests, my book The Lobotomist: A Maverick Medical Genius and His Tragic Quest to Rid the World of Mental Illness began by chance and took a long time to complete.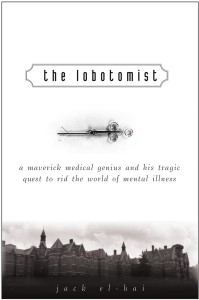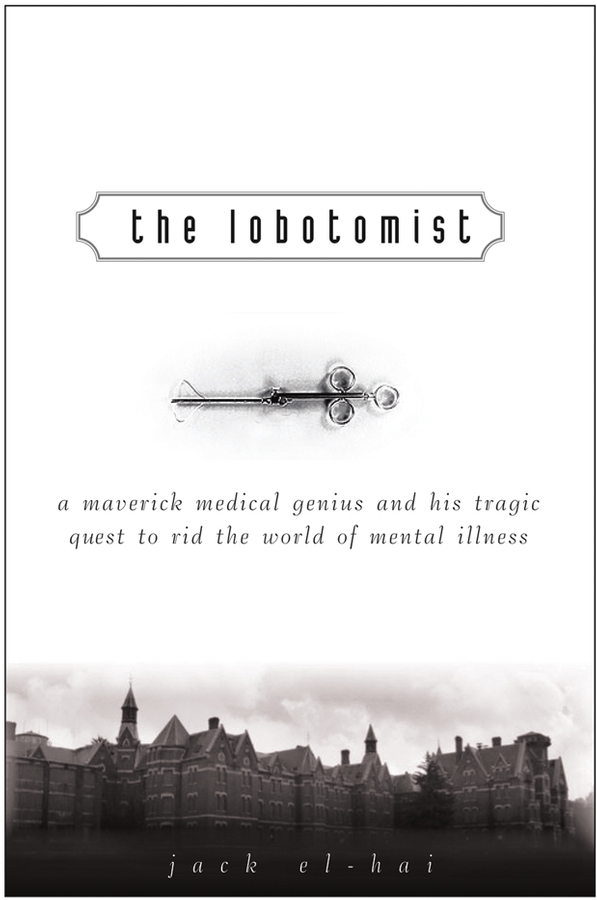 Back in 1996 I was the author of a single book about the collections of the Minnesota Historical Society, devoid of ideas for any new books I could write, when I found an interesting letter to the editor in the morning newspaper. The writer declared her support for efforts then going on to replace anonymous grave markers at state psychiatric hospitals with named markers. Most interestingly to me, she went on to briefly mention that her deceased uncle had been a hospital patient who received a lobotomy as a ward of the state in 1968.
I remember rereading that sentence several times. I did not know that patients had undergone lobotomies so close to where I lived, and as recently as the late-1960s. All I knew about this treatment, in fact, had come from a disturbing scene in the movie Frances, about the mentally troubled actress Frances Farmer (a film I later learned was fictionalized). I tore out the letter-writer's message, tacked it onto my bulletin board, and spent three weeks trying to ignore it before giving her a call.
She welcomed my call and connected me with her other uncle, a brother of the lobotomy patient. Together they spent hours telling me their relative's moving and complex story before and after his lobotomy. It seemed as if they had been waiting for someone to show interest and ask for details.
This one patient's tale inspired me to propose and write an article about the use of psychiatric surgery in the Upper Midwest, for the magazine of the Minnesota Medical Association. Researching that article exposed me to the work of neurologist Walter J. Freeman, the treatment's developer and advocate. A Minnesota neurosurgeon had given me a vivid picture of what it was like to witness one of Freeman's gruesome transorbital (sometimes called "ice pick") lobotomies in a state hospital demonstration. So I next wrote an article about Freeman's career for The Washington Post Magazine, which I followed with a book proposal. I sold The Lobotomist to a publisher and spent a year and a half in writing it. By the time of the book's publication, nine years had passed since I had picked up the phone to call the patient's niece.
I now embrace book ideas that plummet out of the blue. While working on The Lobotomist, I learned that Walter Freeman made a macabre hobby of studying psychiatrists who had committed suicide. In an obscure book he briefly recounted the career of Douglas M. Kelley, a U.S. Army psychiatrist who examined the top Nazi war criminals at Nuremberg and took his own life twelve years later. Kelley's life and close connection with such notorious figures as Hermann Goering and Rudolf Hess intrigued me, and my book about his crooked path, The Nazi and the Psychiatrist, will be published next year.
Comment on this post to win a free copy of The Lobotomist: A Maverick Medical Genius and His Tragic Quest to Rid the World of Mental Illness.
Update, 1/5/13: The winner of the random drawing for a free signed copy of The Lobotomist is Michelle Miller!  Congratulations, Michelle, and thanks to all who commented and took part in the discussion.
Jack El-Hai has contributed articles on history, medicine, and science to The Atlantic, Wired, The History Channel Magazine, and many other publications.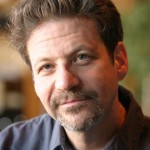 His book The Nazi and the Psychiatrist was recently optioned for screen and stage by Mythology Entertainment, which is currently developing a series based on The Lobotomist for HBO.