By Holly Tucker (Editor, W&M)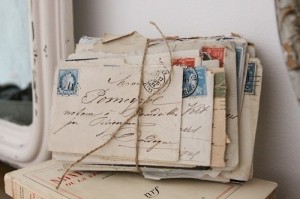 Whether you're a new reader or a die-hard Wonders & Marvels fan, WE NEED YOU to help us take our fancy new email subscription service through its paces.
We just decked out the email subscription options for the site.  Now you can get automated feed updates via email at your choice of intervals (Monthly, Weekly, or Individual Posts).
You can also show your love for your favorite W&M contributors by subscribing to their personalized feed.  You can get news about their latest books, behind-the-scenes updates on their research, or just a feed of their posts so you don't miss a thing.
If you were a subscriber in the past, you'll need to re-subscribe to our new feeds.  But here's a little motivation for everyone…
Subscribe between now at December 24 and you'll be automatically entered into each of the "12 Days of Books" giveaways. Leave a comment for the giveaways that interest you most…and that makes double the chances of winning.
Have you seen the posts so far?  We've got Adrienne Mayor's book on Scorpion Bombs,  Karen Abbott's book on Chicago Madams, and my own book on the dark history of early medicine. A little bloodletting, anyone?  And that's just for starters, we still have 9 more to go!
On behalf of everyone here, THANK YOU SO MUCH for your continued support.  This site is truly a labor of love, and it's a delight to know that others share in our fascination for the past.
Warm wishes for a lovely holiday season!
All my best,
Holly