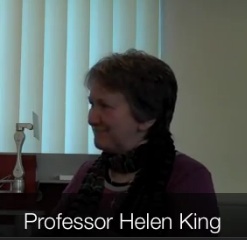 Our very own Helen King did several fantastic interviews for Open University, where she is Professor of Classics.   For those of you who are fans of Helen's work (I'm raising my hand high!), have a look at the videos.
And if you haven't had a chance to look at her most recent–and hilariously fascinating–post on medieval vulva badges, it's not to be missed!  And Helen's been on a roll (or dare I say it, buzz) lately with this Atlantic article on the history of vibrators.  Who says historians don't have fun?
Come on girls, let's get those vulvas traveling!