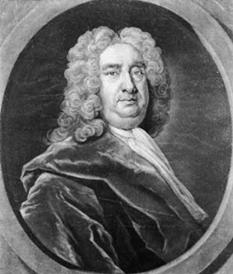 By Liz Deangelo (Vanderbilt University)
In the eighteenth and nineteenth centuries, the notion of sensibility became a social phenomenon that permeated the art and literate of the time.  Sensibility was a term used to describe an acute feeling of emotion or a quickness of perception.  Although it became a term to describe social refinement and good breeding, the idea of sensibility originally developed from medical conceptions about delicate or sensitive nerves.
A fine sensibility or fragility of the nervous system could cause malaises of both the mind and the body.  During the eighteenth-century in Britain, various disorders of the nervous system were combined through the umbrella term of nervous disease.  Nervous disease encompassed a broad range of distempers, including melancholy, hysteria and anxiety. Furthermore, these nervous disorders mostly beset the British elite, according to the Scottish physician George Cheyne.
In his medical treatise The English Malady: or a Treatise on the Spleen and Vapours,  George Cheyne boldly claimed that nearly one third of the English upper-class suffered from a type of nervous disorder, which he called the "English Malady."  Cheyne avowed that the climate, rich food and luxury of eighteenth-century Britain contributed to the malady plaguing many of the well-to-do.  In particular, women suffered from a type of melancholic hysteria due to the weakness of their nerves.  Fainting or swooning indicated the frailty of the female nervous system and became a fashionable way for women to behave.  Furthermore, it became fashionable to diagnosis women with a nervous disorder.  As one physician from the city of Bath, England once exclaimed to a patient, "Madam, you are nervous."  The nervous diagnosis brought together the physical, psychological and fashionable aspects of upper class in eighteenth-century Britain and demonstrates the fluid boundary between medicine and society during that time.
Sources:
Cheyne, George. The English Malady. London, M.DCC.XXXIII. [1733]. Eighteenth Century
Collections Online. Gale. Vanderbilt University. 4 Oct. 2011
<http://find.galegroup.com.proxy.library.vanderbilt.edu/ecco/advancedSearch.do>.
Houston, R. A. "Madness and Gender in the Long Eighteenth Century." Social History 27.3
(2002): 309-26. JSTOR. Oxford Journals. Web. 4 Oct. 2011. <http://www.jstor.org/stable//508347>.
Jackson, Stanley W. Melancholia and Depression: from Hippocratic Times to Modern Times.
New Haven: Yale UP, 1986. Print
Jordanova, L. J. Sexual Visions: Images of Gender in Science and Medicine between the
Eighteenth and Twentieth Centuries. New York: Harvester Wheatsheaf, 1989. Print
Schmidt, Jeremy. Melancholy and the Care of the Soul: Religion, Moral Philosophy and
Madness in Early Modern England. Aldershot, England: Ashgate, 2007. Print.
Van Sant, Ann J. Eighteenth Century Sensibility and the Novel: the Senses in Social Context.
Cambridge: Cambridge Univ., 1993. Print