By Tracy Barrett, W & M Contributor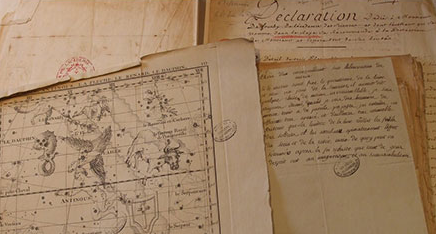 One factor that draws many people to historical fiction—and Civil War reenactments, the Society for Medieval Anachronism, Renaissance Faires, etc.—is curiosity about how it felt to live at a different time. I share this curiosity; I love to be so immersed in a former time that I'm startled to look up from a book's pages and find myself in the twenty-first century. I first experienced this when reading Lucile Morrison's The Lost Queen of Egypt, and then with Sigrid Undset's Kristin Lavransdatter and Robert Graves' I, Claudius.
Part of my fascination is the evocation of the time—the houses the characters lived in, the food they ate, the clothes they wore, the games they played. But what really draws me in is the feeling that I'm sharing the characters' emotions.
Avoiding anachronism in emotion is one of an author's most difficult feats. How, we wonder, could parents of the past have survived the death of one-third of their children? How could a teenager have accepted without question that she was to marry a man many years her senior, who had been chosen for her by someone else? If the character is horrified, we're not being true to the time. But if we present a child's death or an arranged marriage to an unpleasant old man matter-of-factly, we risk jarring the reader at our character's perceived callousness.
I try to come up with a situation analogous to one today and have my characters react appropriately for that. For example, until modern medicine improved infant mortality rates, parents might react to the death of a child the way most Western people would react to the death of a pet: you'd be sad, you'd probably cry, you'd tell your friends, you'd never forget that pet, you might keep its collar in a special place—but you would move on, in a way that the parent of a dead child could rarely manage to do today.
I think of an arranged marriage as being similar to having parents choose a teenager's high school. The teen might have some say, and if she really, really hated the idea of a particular school and another one was available, the parents might yield to her wishes. But they might not, and that wouldn't be child abuse.
Here's how I handled my main character's reaction in my work in progress to hearing that an acquaintance had lost her husband and children to an illness several years earlier. She thinks: "Not unusual, but sad nonetheless. No wonder the woman had an air of bitterness about her." I hope that reminds my reader that this kind of loss was common, while preserving my narrator's humanity.