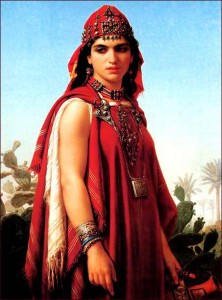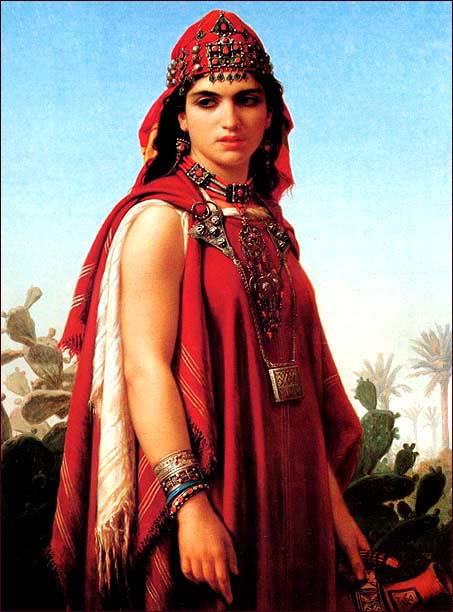 By Eamonn Gearon
Far from being natives of North Africa, Arab armies only entered Egypt in 639. Just 71 years later they crossed the Strait of Gibraltar to begin their invasion of Europe. These remarkable conquests were greater and swifter than any achieved by Greece or Rome. Even so, it was not a story of unbroken victories.
Some uprisings persisted for decades, prompting one Arab governor to declare, "The conquest of Ifriqiya is impossible; scarcely has one Berber tribe been exterminated than another takes its place." The Roman term of opprobrium for any non-Roman – barbarian – became a proper name, creating a Berber identity uniting a people. Unfortunately for the Berbers, this common identity did not equal united resistance.
The most serious Berber resistance was the campaign led by the Berber tribal elder al-Kahina, or "the prophetess." Variously claimed as a Jewess and a Christian by co-religionists, and described as a witch or a sorceress by her detractors, al-Kahina's bravery and desire to remain free of foreign domination inspired others to mount numerous, ultimately doomed, revolts.
Described as a beauty with the gift of prophecy, she put this last skill to good use, sending her sons to her Arab enemies. The Arabs, recognising the skills inherent in the boys' mother, raised them to become successful commanders of Arab armies. In this way, the Berbers were able to claim some glory from a story that is otherwise characterised by defeat and subjugation.
Al-Kahina herself died fighting the Arabs in around 702. Since then, al-Kahina has inspired Berber nationalists, Maghrebi feminists and, in the 19th and 20th centuries, French colonialists! Even today, while virtually unknown in the West, al-Kahina's name is legendary across North Africa, but perhaps she foresaw that too.
Eamonn Gearon is an analyst and historian who has lived and worked across the Greater Middle East for nearly two decades. He is the author of The Sahara: A Cultural History. More information about the book and an author interview can be found at www.eamonngearon.com
About the image: "The Berber Woman" was painted in 1870 by the French Orientalist artist Émile Vernet-Lecomte (1821-1900).