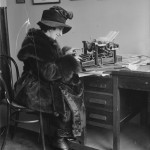 By Holly Tucker (Editor, Wonders & Marvels)
Q: What if all of the writers out there talked shop here on Mondays?  What if we also each  jotted down our weekly writing goals in the comments?    
A:  Only great things!
Every Monday, I share my writing accountability goals by email with my writing group.  It occurs to me that much of what I write to them, I could also share publicly here.  In fact, it might even be a great way for the many writers who are regular W&M readers to get to know each other and to provide welcome encouragement and support.
Here, I'm in the process of working on my next book–which has required tons of work when it comes to structure.  My goal this week is think through a few missing narrative connections and to finish up the new chapter descriptions.  Next up after that will be to put the finishing touches on the sample chapter…with the goal of getting the proposal out by December 7.
Call me superstitious, but I won't say much specific about the topic just yet–other than that the book will be the same type of deeply researched, nonfiction-that-reads-like-a-novel as Blood Work, this time with a focus on science in the French Revolution.
But what I can say right now is that book proposals are a lot of work.  I'm on my third, no fourth, iteration of this project.  The process was the same, in fact, for Blood Work.  Each version of the proposal brought me closer to where I needed to be.  But it was not until the fourth round of revisions that I knew that I had nailed it.
It's been a long process–but I feel it in my gut that I'm almost there with this new one.  I just keep telling myself that every hour, every day spent hammering out the details now will make my work later much easier.  And from past experience, I know this to be entirely true.
Awhile back, I shared a bit about my research flow. More to come.  I'll also write more in detail another time about how my writing days are structured (and I write every day…ok, ok, mostly every day). But the one thing that I consistently do at every stage of book writing is to READ.
I spend a bit of time each morning studying other narrative history books. My focus as I read depends on what is preoccupying me in regard to my own writing at that moment. Sometimes it's voice. Sometimes it's narrative detailing.  Other times, character development.
And when I'm trying to wrangle my own structure (like now), I outline other books so I can figure out what makes them so good. I just finished up plotting out Deborah Blum's The Poisoner's Handbook and, right now, I'm taking apart Candice Millard's Destiny of the Republic.  Both are historical writers whom I respect very much and have the good fortune of meeting in person.  My own book will look very different than theirs, of course. But it is incredibly helpful to think through all the different (and successful) ways that other writers craft their nonfiction stories.
At every stage of my writing, I also read a lot about craft. Recently, I've been alternating between two books.  The first is StoryCraft: The Complete Guide to Writing Narrative Nonfiction, by Jack Hart. The second, Follow the Story: How to Write Successful Nonfiction by James Stewart.  Both have great sections on structure.  But Stewart's is especially interesting because he walks his readers through his process for structuring several long-form articles, which are reprinted in the back of the book.  I think my writing group and I are going to read the articles together and take things apart on our own over the next couple of weeks.
A special gem of the week was David Dobbs' excellent interview with Rebecca Skloot (The Immortal Life of Henrietta Lacks).  David and Deborah Blum are leading a session on structure and longform nonfiction at the upcoming Science Online meeting.  You can bet I'll bet there!
Looks like all of us, everywhere, battle the same beasts.  And why any writer who is serious about their craft will tell you this is damn hard work.
SO, what project are YOU working on and what do YOU want to accomplish this week?  Let's see if we can create a supportive writerly community on Wonders & Marvels!
Image:  Amelita Galli-Curci types a letter (ca. 1920).  Library of Congress.