By Alyson Richman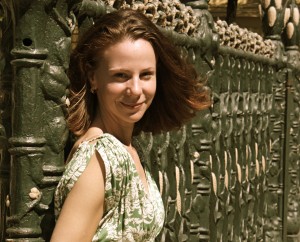 "The Lost Wife", began as a personal journey for me. I wanted to write about artists during the Holocaust because I wanted to explore how the creative spirit couldn't be suppressed, even in the most horrific circumstances.
The initial seed of inspiration originated after reading in The New York Times about an artist and Holocaust survivor named Dina Gottliebova. Dina was an art student in Czechoslovakia at the onset of the war, but she and her mother were sent to Terezin, the Nazi-created ghetto outside Prague. While there, she painted postcards that were shipped back to be sold in Germany.
Eventually, she and her mother were transported to Auschwitz. Soon after her arrival, a fellow Czech asked her if she could paint a mural for the children's barrack. She painted "Snow White and the Seven Dwarves" on a single, bleak wall, to give the children a sliver of make-believe in an otherwise ghastly place.
Ironically, the mural ended up saving Dina's life. Josef Mengele saw it and offered to spare Dina and her mother from the gas chamber if she would make portraits of the Gypsies he was "studying."
Dina is depicted in "The Lost Wife" as a historic character, along with several other actual artists who took great risk to document their experiences. Although, Lenka, my main character is fictitious, she shares many of Ms. Gottleibova's qualities. Like Dina, she has a strong spirit, an inextinguishable desire to create, and, miraculously, she survives the war because of her artistic gift.
About the author: Alyson Richman is the author of The Mask Carver's Son, Swedish Tango, The Last Van Gogh, and The Lost Wife. She lives in Long Island, New York with her husband and two children. Visit her online at www.alysonrichman.com.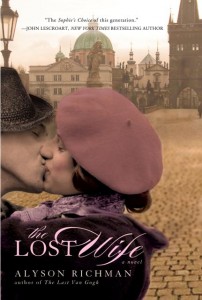 We have three (3) copies of The Lost Wife to giveaway. To enter, simply leave a comment on this post (below). Sorry, we can only ship winning copies in the US at this time.
Would you like an email notification of other drawings? Sign up for our weekly digest in the sidebar.