By Joseph Wallace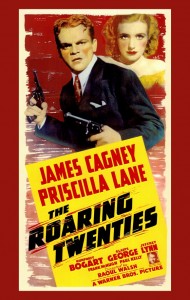 When you're writing a historical novel, there's one simple but crucial rule: Make sure the language rings true. Don't , and your readers will be fleeing for the exits, laughing at you as they go.
Early on in researching my 1920s-set novel, Diamond Ruby, I learned that the slang of the era was extremely rich and risqué. People said, "Cash or check?" for "Do I kiss you now or later?" and "Bank's closed" when the answer was a categorical no. A convertible car was a breezer, and a struggle buggy was a car with a back seat, where you…struggled.
Unsurprisingly, in the age of Prohibition, slang words for being drunk were everywhere. You weren't merely tipsy, you were spifflicated, canned, corked, tanked, zozzled, owled, ossified, or fried to the hat.
So the source material was abundant (you can see more expressions here). The problem was using it. Every time I tried, it came across as stilted, silly, fake. As if each use carried invisible quotation marks.
I finally figured out why: Because 1920s slang did come with invisible quotation marks. It wasn't an organic language. It was an invention, created by people whose goal was to forget the past and remake themselves.
The Roaring Twenties was, at heart, a child of the 1910s. All its wildness, the outlandish flapper fashions and headline-grabbing gangster capers and days-long parties were a reaction to two cataclysms of the previous decade: the long, brutal slog of World War I and the great influenza epidemic of 1918.
Those who survived both knew how lucky they'd been – and how fragile life was. Slang was just one small but crucial part of the frenetic seize-the-day spirit that followed.
This insight – that all this wonderful slang was created as a way of saying, "We're still here!" – gave me the key to writing Diamond Ruby in the truest voice I could. In an essential way, it even allowed me to understand the madcap, tragicomic spirit of the time.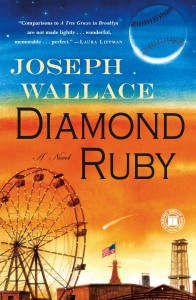 About the author: Joe Wallace has been fascinated by the Roaring Twenties since he first decided he wanted to go there and meet James Cagney and Humphrey Bogart. He got to explore that world when he researched and wrote his first novel, Diamond Ruby, which is set in a 1920s New York City teeming with gangsters, rum-runners, and other colorful characters. He is currently at work on a Ruby sequel and an apocalyptic thriller definitely not set in that era.