By Richard Bak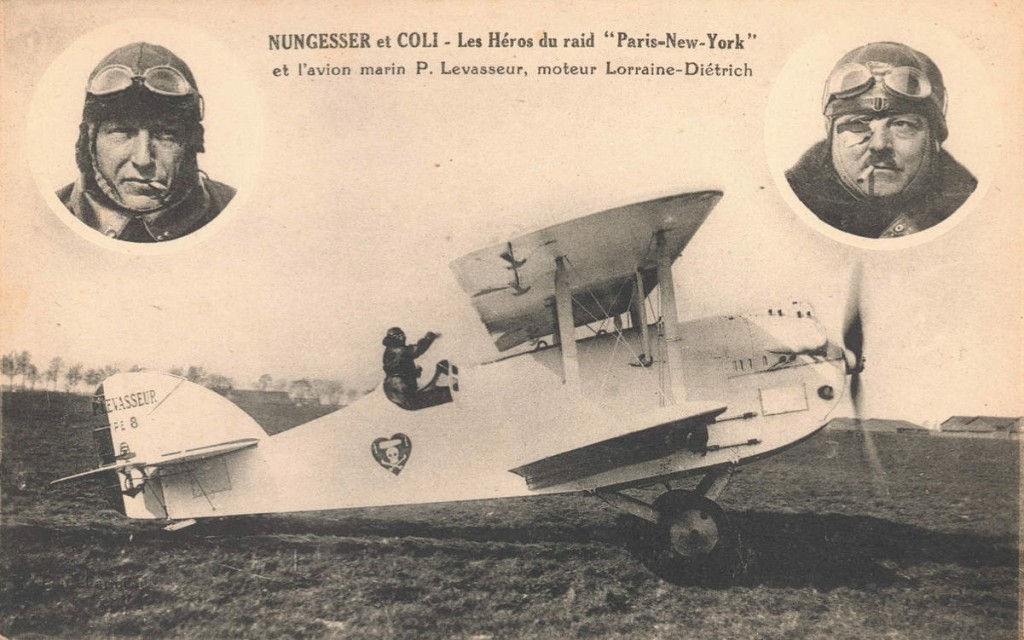 Most people know Charles Lindbergh was the first person to fly from New York to Paris, pulling off what essentially was a stunt flight in the Spirit of St. Louis on May 20-21, 1927. Generally overlooked is that 91 others had flown across the Atlantic before him, though none had traveled as great a distance or alone. Those early birds included the American crew of the NC-4, a winged amphibious craft that in May 1919 was the first flying machine of any type to cross the ocean, albeit in stages; and the British airmen John Alcock and Teddy Brown, who three weeks later made the first nonstop crossing (a 16.5-hour flight between Newfoundland and Ireland that covered roughly half the distance of Lindbergh's 33.5-hour, 3,600-mile flight) in a giant Vickers biplane.
Lindbergh was part of the competition to win the $25,000 Orteig Prize established to reward the first nonstop flight between New York and Paris, crossing either way. His achievement – and the universal and often mindless idolatry it inspired – have largely overshadowed the other equally brave (some would say foolhardy) airmen who contemporaneously competed for the prize, several of whom either died or were seriously injured in the attempt.
As a group, the scarred, war-weary French pilots were more interesting than their American counterparts. All had large personalities and compelling personal histories. Paul Tarascon flew with one foot, François Coli with one eye. Charles Nungesser's body was so shot up and wired together that it was a wonder that there was enough left of the man to hang all the medals awarded him. These aces were a joy to research and to write about as I rummaged through overlooked French sources to give the familiar Lindbergh story a fresh recital. Along with such U.S. pilots as Richard Byrd, Noel Davis, and Clarence Chamberlin, they were every bit as worthy of the unprecedented fame the boyish Lindbergh received. When it comes to public memory, none was as lucky as Lindy, but that doesn't mean their names should fall away in the slipstream of history.
About the author: Richard Bak is a Detroit-based journalist with a healthy appetite for history. His latest book is The Big Jump: Lindbergh and the Great Atlantic Air Race (Wiley).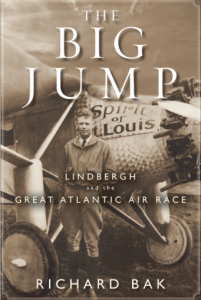 We have two (2) copies of The Big Jump to giveaway. To enter, simply leave a comment on this post (below). Feel free to answer this question in your comment: What is your favorite book featuring a female character who is either insane or thought to be insane? Sorry, we can only ship winning copies in the US at this time.
Would you like an email notification of other drawings? Sign up for our weekly digest in the sidebar.