By James D. Stein, author of COSMIC NUMBERS: The Numbers That Define Our Universe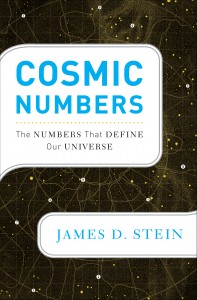 Ever since the development of the slingshot – and possibly even before that – war has acted as a spur for technology. Sometimes this actually works out reasonably well – the jet plane was developed during World War II and became a staple of military aviation during the Korean War. From there it wasn't long until commercial aviation took advantage of the gain in speed afforded by the jet engine.
Pure science, however, generally sits on the sidelines during a war – which makes the story of Karl Schwarzschild even more surprising. Schwarzschild was a distinguished professor at the University of Gottingen, specializing in what we now call astrophysics. When World War I broke out, Schwarzschild volunteered for service, and was eventually sent to the Russian front.
Schwarzschild managed to obtain a copy of Einstein's just-published Theory of General Relativity (not the typical reading material of the average soldier), and not only managed to digest it, but became the first person to obtain a solution to the equations that are the heart of the Theory. Sadly, Schwarzschild died of an autoimmune disease shortly thereafter.
The Schwarzschild radius measures the size of a black hole of a given mass. If all the mass of the Earth were concentrated sufficiently to form a black hole, its radius would be about a centimeter. Although there are as yet no technological developments which utilize a black hole, physicists have speculated that black holes may possible be used either as time machines or as ways to provide short cuts from one part of the Universe to another.
About the author: James D. Stein is a past member of the Institute of Advanced Studies and is currently a professor of Mathematics at California State University (Long Beach). His list of publications includes: How to Shoot from the Hip Without Getting Shot in the Foot (with Herbert L. Stone and Charles V. Harlow); How Math Explains the World (a Scientific American Book Club selection); The Right Decision (also a Scientific American Book Club selection); and How Math Can Save Your Life. He has been a guest blogger for Psychology Today and his work has been featured in the Los Angeles Times. He lives in Redondo Beach, California.