As you may have seen, we're adding some contributors to Wonders & Marvels. We want you to get to know each of them, so we're planning on doing a Q&A (like the one below) with each new contributor. This time around, we're hearing from Lindsey Fitzharris.
Q: Could you tell us a little bit about yourself?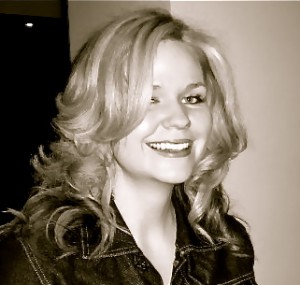 A. As a little girl growing up in my grandmother's house, I remember rifling through closets stuffed with oddities from bygone years: a hand-beaded purse from the 1920s with a lady's calling card tucked inside; faded tintypes of sombre relatives placed in front of Victorian backdrops; a suitcase with my grandfather's marine uniform worn on Okinawa in 1945, along with pieces of shrapnel from the battle.
Individually, these "things" meant very little. Collectively, they represented my family's past – one which was both tangible and enigmatic to a little girl whose curiosity in history went far beyond genealogy. Who were the 'flappers?' What would it have been like to live in the 19th century? Where exactly is Okinawa and why were we fighting a war there?
As my interest in history deepened, I sought knowledge about the past through books. This, however, was never enough, so I found myself at a place that could not only teach me about history, but also allow me to interact with it as I once did in my grandmother's house: Oxford University. There, I fell in love with the history of science and medicine while reading an 18th-century copy of the French Encyclopédie in the Radcliffe Camera.
Today, I am a Wellcome Trust Postdoctoral Research Fellow at Queen Mary, University of London. My current project focuses on the history of 17th-century surgery. If I am passionate about my subject, I am even more passionate about sharing my work with others, which is why I also began a blog featuring fascinating (and often gory) details about early modern medicine. One day, I also hope to write historical fiction.
Q: What are some of the greatest pleasures of being a historian?
A: For me, the most rewarding part of my job is sharing my knowledge with others. History doesn't have to be dry and boring, like it may have been for some in secondary school. It can be exciting, surprising, even shocking. If I can help make the past come alive, and challenge people's perceptions about the history of medicine while doing so, then I've done my job.
Q: And the greatest challenge?
A. A historian's job may often be interesting, but it is almost never easy. You might start a project with an idea in mind, only to discover that the past is not at all how you imagined it to be. Sometimes, this can be very disappointing. Other times, it can be exhilarating. There is truth in the old adage, "fact is often stranger than fiction."
Q: Finally, I have to ask everyone this: You have one day to spend in the past.  Who, what, where, when…and of course, why?
A: I could say I'd like to attend a lecture given by the famous 18th-century anatomist, John Hunter, but that's a bit predictable.  Besides, Hunter was a notoriously bad public speaker, and it is likely I would learn little more than I already know from listening to one of his lectures since they have been very well documented for posterity.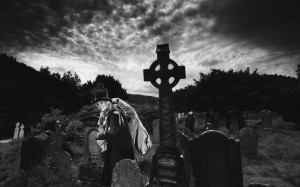 Instead, I'd rather get my hands dirty helping the resurrection men dig up corpses for Hunter. Body-snatchers were made notorious by the crimes of Burke and Hare—two murderers who sold the bodies of their victims to surgeons in the 19th century. Besides these two men, however, there is still very little known about the individuals who worked in the dead of night to supply surgeons with the bodies they so desperately needed.  Yet, they are a very important part of the history of medicine. I think spending a night with a gang of "sack-em-up" men would be terribly entertaining, as well as enlightening!
Read more about Lindsey's work at http://thechirurgeonsapprentice.com.