By Suzanne Loebl
Modern art was the only subject on which John D. Rockefeller, Jr. (Junior) and wife Abby disagreed. He hated modern art. To prove his point Junior built The Cloisters, a medieval art museum, considered to be among America's finest. His other donations celebrate artifacts of the ancient Near East and Colonial America.
Abby courageously championed modern and contemporary art. She co-founded the Museum of Modern Art, which one time was the world's most important taste-making institution. Mrs. Rockefeller used her own money to buy art her husband disliked, sequestered her avant-garde collection of mostly prints on the top floor of her house, and apologized to her artist friends that she could not afford buying their oils. John D. 3rd, their eldest son, agreed with Dad, while Blanchette, his wife, sided with Abby, but also kept her collection out of her husband's sight.
While it was being built (1929-1939) Rockefeller Center, now universally acclaimed as a masterpiece of the 20th century, was considered an abomination by the New York's architectural community.
Three decades later when Nelson Rockefeller rebuilt the government center in Albany, the project, nicknamed "Saint Petersburg on the Hudson," was equally lampooned.
During fifteen years John D. 3rd chaired the construction of New York's controversial Lincoln Center. Keeping peace among six independent cultural institutions was an ungrateful task, which the NY Times described as "Six Architects in Search of a Center."
About the author:

Suzanne Loebl

is a Brooklyn and Maine based award-winning writer whose books deal with a variety of subjects.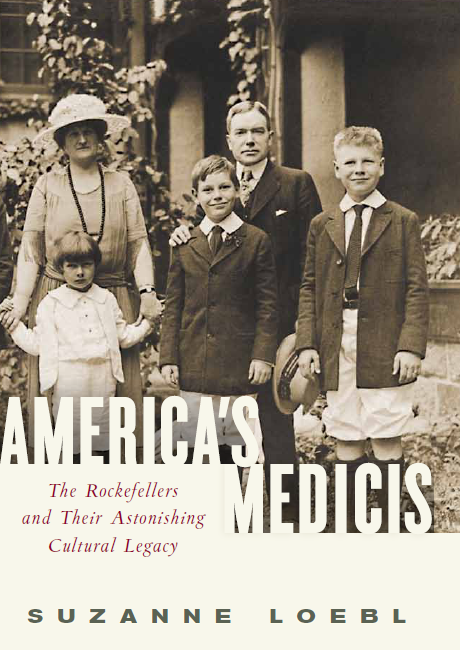 Image Credit: www.corbisimages.com