By Holly Tucker (Editor-in-Chief)
Chocolate is a New World marvel. It did not show up in Europe until the late sixteenth century. Some people speculate the Columbus brought back chocolate for Ferdinand and Isabelle, but that seems to be a contested fact among some historians.
Chocolate was sought out especially for its medicinal properties. It was combined with vanilla (another discovery) with loads of suger to create a syrup. Two spoonfuls would help ease a cough or a sore throat. Other recipes used the lovely bean to decrease bile and heartburn, as well as to ward away diarrhea.
But by far, the most favorite use was as an aphrodiasiac. In fact, I have stumbled on a good number of stories about women who stock up on chocolate in order to perform their wifely duties, or of men who claim the "Chocolate defense" when caught with another woman. Less appetizing however is the recommendation that chocolate be used to treat venereal diseases–particularly on oozing sores. Lovely.
Reference: Nicolas de Blegny, Le Bon usage…du chocolat. (1687)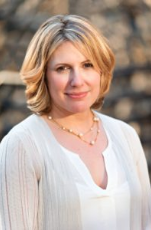 Holly Tucker is Professor of French and Professor of Medicine, Health & Society at Vanderbilt University. Tucker's research interests are in early medicine and culture. Her next book, City of Light, City of Poison, will be published by W.W. Norton in March 2017. She is also author of Blood Work: A Tale of Medicine & Murder in the Scientific Revolution and Pregnant Fictions: Childbirth & the Fairy Tale in Early-Modern France. Blood Work was a Los Angeles Times Book Prize Finalist in Science and Technology. The book was also named a Best Book of 2011 by the Times Literary Supplement and the Seattle Times.